IVR Prompts for Banks, Credit Unions, and Other Financial Institutions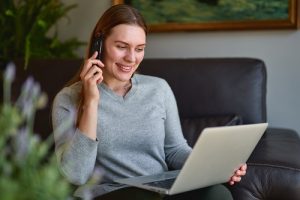 If you're a bank manager, you already know how important is it to have a comprehensive, well-organized automated call center. Your customers know it as well. In fact, the vast majority of those who call your bank expect to reach an automated center. The days of a live representative being the first contact are long gone. While some might lament the transition to auto attendants, they're actually a highly efficient means of quickly routing callers to the information they need, especially when it's something routine like an account balance or hours of operation. But the financial world is constantly changing, and call centers need to be regularly updated to keep information like interest rates and new promotions up to date. At Worldly Voices, we are the company to turn to for all your telephony needs. We've recorded well over a million IVR prompts for banks, retailers, healthcare facilities, and many others. In the process, we've earned our reputation for excellence by always going the extra mile for our clients.
Worldly Voices—The Sound Investment
What makes Worldly Voices the smart choice when it comes to IVR prompts for banks? Just like you, we know every customer is unique, with specific requirements that cannot be met with a one-type-fits-all approach. We offer a level of personalized service that's hard to beat and will work with you from first contact to final approval to ensure you're entirely happy with our work. Other benefits of partnering with Worldly Voices include our:
Extensive experience with all of the most-used IVR systems, including Altigen, Cisco, Mitel, and Pronexus
Policy of charging by the prompt rather than the hour, thus eliminating the possibility of having to pay for unused studio time
Pool of seasoned voice recording professionals, any of whom will represent your bank with the same friendliness, clarity, and professionalism as your lobby employees
We can also record IVR prompts for banks in other languages such as French Canadian, Spanish, German, Arabic, and a plethora of others. Just click here to listen to samples of our certified translations.
If you're ready to invest in a call center that will always be an asset to your bank, reach out to Worldly Voices today. One of our representatives will be happy to answer all your questions.