Personalized Voice Over Recording Services Tailored to Your Needs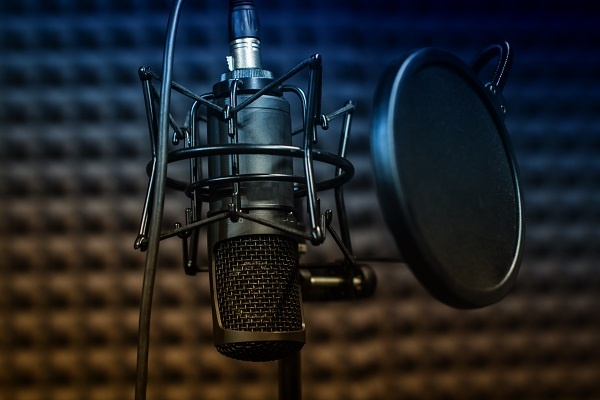 When it comes to choosing a company to produce voice recordings, there are a lot of options out there. While this is a plus for consumers, it can also be a little intimidating, especially if you've never enlisted the services of a professional recording studio before. Every company promises quality results, competitive rates, and top-notch voice talent. And let's be honest—so do we!
But what if you only have a general idea of what you need in terms of voice recordings? This is often the case with businesses or institutions setting up an automated phone system for the first time. They know they want something polished and personalized for their specific needs, but they're struggling to hammer out the details. IVR prompts? After-hours greeting? On-hold messages? Menu trees? Where do you even begin?
If that describes your situation, the best option is to find a voice recording company that will help guide you through the process step by step to ensure it achieves all your communication goals, even ones you may not be aware of yet. At Worldly Voices, we pride ourselves on the level of personalized service we deliver to every one of our clients. Our friendly and responsive team will be happy to offer guidance on organizing your call center, fine-tuning your prompts, optimizing for intended platforms, and much more. We have a wealth of expertise in all of the most popular interactive voice response systems, including RingCentral (Zoom), Altigen, Cisco (Broadworks), and Mitel, and were ready to put our knowledge to work for you.
Of course, if you already know exactly what kind of voice recordings you want, you'll find working with us to be productive, affordable, and thoroughly professional. All of our audio recordings are produced at our studio, so you can rest assured they'll be free of imperfections such as background hiss, breath inhalations, and other distractions.
Our Recording Services
Worldly Voices is proud to offer the following voice recording services to businesses and institutions across the nation:
Why Choose Worldly Voices?
AWARD WINNING:
We have received the Product of the Year Award from Computer Telephony Magazine for being the most innovative voice prompt recording and service company and the Star Performer Award from Speech Technology Magazine.
RELIABLE:
We have maintained long term relationships with manufacturers and developers, providing daily, weekly and monthly updates on a per order basis.
EXPERIENCED:
More than 2 million voice prompts over the last 20 years
Very diverse client base of developers, manufacturers and multimedia producers from SOHO systems to Fortune 500 companies
We focus solely on recording custom voice prompts and have deep relationships with the medical and pharmaceutical industries
UNIQUE:
Worldly Voices offers professional translation services and foreign language voice prompt recordings using native speakers.
APPLICATIONS:
We are highly proficient in recording prompts in various formats and are ready to assist you with your specific end use.
IVR – Questionnaires and Surveys – VOIP – Speech Recognition Applications – E-Learning – ACD – Conferencing
Voicemail – Banking – PBX – Dealer Locators – IVR – Auto Attendants – Electronic Trial Management Voice – Verification
FORMATS:
Worldly Voices offers voice prompts in the non-proprietary file format you need. In fact, we can convert and send our voice prompts in your choice of more than 200 non-proprietary audio formats.
NO WAITING:
We can deliver your voice prompts within three to five business days.  Our friendly, professional engineers are ready to work with you to record the voice prompts you need with quick turnaround.
Contact Worldly Voices today for more information or get a free price quote here.