Professional Voice Recording Services for Credit Unions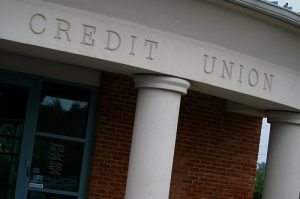 As a credit union, you take pride in the personalized service you provide your customers, working hard to distinguish your services from the big banks that take a more generalized approach to doing business. Because you're community based and a not-for-profit, you do things other financial institutions can't, like offering higher interest rates on saving accounts and dedicating more time to those in need of guidance as they navigate through the sometimes confusing array of financial options available. While warm and friendly face-to-face interactions are a major part of what distinguishes you from a national bank, your automated call center also plays a key role in providing current and potential customers with the information they need to make informed financial decisions. At Worldly Voices, we have been providing voice recording services for credit unions for more than 20 years. With an in-depth understanding of the industry and a commitment to personalized attention, we're a partner you can count for all your auto-attendant recording needs.
We're Invested in Your Success
When you reach out to Worldly Voices, our friendly and responsive staff will work with you throughout every step of the project to ensure your 100% satisfaction. All of our voice recordings are produced at our professional studio, so you can rest assured they'll be of the highest quality. They'll also be optimized for their intended platforms (mobile, online, etc.) and delivered to you in the non-proprietary format of your choice. Our services include:
Voice prompts
Interactive voice response (IVR) prompts are the stepping stones between a welcome message and the information a caller is seeking. We can help you fine-tune your queries so they're clear, concise, and above all helpful. What's more, unlike many other voice recording studios, we charge by the prompt rather than the hour, so you'll never have to pay for unused studio time. We've worked extensively with all of the most popular answering systems, including Cisco, Mitel, and Pronexus, just to name a few.
After hours and on-hold messages
Your credit union isn't open 24/7, and even during normal hours of operation, it's an unavoidable necessity to place some callers on hold while they wait to speak to a live representative. But that doesn't mean they can't be informed and engaged even if they reach a recording. This is a great opportunity to provide additional information that can make their call a worthwhile experience. Current interest rates, new services, branch locations, and company history are just a few of the topics that can be explored in after-hours and on-hold messages.
Multimedia voiceovers
Worldly Voices can provide narration for multimedia productions such as PowerPoints, training videos, and lobby kiosk displays. As with all of our services, you'll be able to choose from our pool of experienced voice talents, any of whom will articulate your words with warmth, clarity, and the utmost professionalism. Click here to listen to samples of a few of our most popular voice professionals.
Certified translation services
Being a part of the community means communicating effectively with all its members, no matter what language they speak. We can provide certified translation services for Spanish, French Canadian, Mandarin, and many others. We only use native speakers to ensure proper pronunciation, syntax, and diction. In addition to translating your script, Worldly Voices can review your translation and offer feedback on its accuracy and elegance. That way, you won't have to spend additional time in the studio to correct mistakes.
Let's Get to Work!
Make sure the voice your callers hear when they reach out to you always represents your business in the best possible way. Contact Worldly Voices today to learn more about our voice recording services for credit unions. And if you already have a script you're happy with, you can upload it here for a free price quote. When you consider all we have to offer, we think you'll agree working with Worldly Voices is a sound investment.