Voice Recordings for Gift Card Companies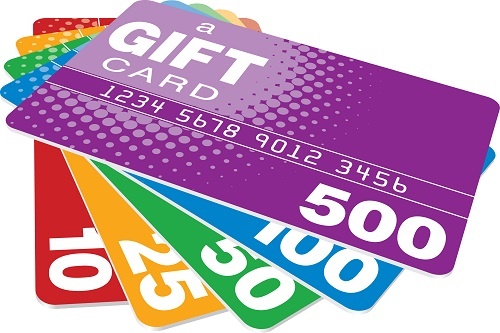 The popularity of gift cards continues to increase year after year. According to Statista research, gift card sales in 2018 amounted to $160 billion, up from $91 billion just 10 years earlier. Accompanying this rise is another statistic. The Mercator Advisory Group estimates that $3 billion worth of gift cards go unused every year. Many of those cards lie forgotten at the bottom of a purse, the back of a wallet, or the corner of a drawer, waiting for the day they're rediscovered. Even then, many holders are reluctant to redeem them at the store because they're not sure if they're still valid or if they still have a balance on them. That's why every card has a toll-free number on the back. With just a quick call, cardholders can get answers to all their questions. But for the process to go smoothly, the issuing company needs to have an automated call center in place that can handle a steady stream of inquiries. At Worldly Voices, we produce professional voice recordings for gift card companies that ensure callers can quickly and easily navigate to the information they require.
Answers for Every Type of Query
With well over two decades of experience in the voice recording industry, Worldly Voices has a wealth of experience with interactive voice response systems, from IVR prompts to on-hold messages, menu tree organization, file optimization, and much more. All of our voice recordings for gift card companies are recorded at our professional studio, so you can rest assured they'll be of the highest audio quality. If you already have a script you're happy with, you can upload it here for a free price quote. If it's a work in progress, we can provide constructive feedback or sample scripts so you can see how other companies handled their prompts. Common topics include:
Balance inquires
Frequently asked questions
How to report lost or stolen cards
Recent transactions
Once you're prompts and messages are finalized, you'll be able to choose the perfect voice from among our pool of seasoned professionals. We can even provide certified translation services for all of the most-spoken languages, allowing you to communicate effectively with a global clientele.
To learn more about our voice recordings for gift card companies, reach out to Worldly Voices today.