IVR Recording Services for E-Commerce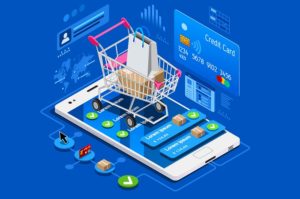 The world of e-commerce is growing at a breakneck pace. Cyber Monday has come to rival Black Friday in terms of overall sales. In fact, even Black Friday is now as much about online sales as it is about purchases made in brick and mortar stores. But while billions of clicks, taps, and swipes result in trillions of dollars' worth of purchases annually, there are still times when consumers need additional information that's simply not readily available on a website. Having an interactive voice recording (IVR) system is a vital part of providing the level of service today's consumers expect from retailers and service providers. At Worldly Voices, we've been helping businesses stay fully connected with their customers by providing expert and affordable IVR recording services for e-commerce. With more than two decades of experience in the industry, we've recorded well over a million prompts for our clients, making us one of the most vetted voice recording companies in the nation.
Your Words + Our Voice = A Resounding Success
Worldly Voices is fully committed to providing an unbeatable level of personalized service and customer care. For our clients, we're more than just a recording studio. We're a full partner who's as committed to making their projects a success as they are. That's why our IVR recording services for e-commerce include:
A free quote, just upload your script here
A pool of talented voice professionals to choose from
Sample scripts and script reviews available upon request
A charge-by-the-prompt pricing system, so you never have to pay for unused studio time
Audio files optimized for their intended platforms and delivered in the non-proprietary format you request
We can also provide additional call center recording services such as on-hold messages, voicemail greetings, and certified translation services in any of the world's most-spoken languages.
If all that sounds good to you, let's make sure it sounds good to your callers as well! Contact Worldly Voices today. One of our friendly representatives will be happy to answer all of your questions about our IVR recording services for e-commerce.