IVR Recordings for Colleges and Universities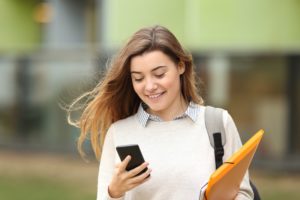 Higher education has always been among the vanguard in adopting new technologies. After all, the internet's earliest development was spurred primarily by researchers at colleges and universities who wanted a better way to keep in touch with one another. From the widespread introduction of library computers in the early '80s, through to the recent rise of telecourses and eLearning, institutes of higher learning are constantly seeking new and innovative ways to communicate with their students. The result has been a significant improvement in convenience and flexibility, not only in regard to coursework, but also supporting services such as registration, record transfers, and tuition payments. Although a significant portion of these duties are now completed online, a robust call center continues to play an important role in the administrative process. At Worldly Voices, we have been producing IVR recordings for colleges and universities for decades. If you're ready to implement, replace, or expand your IVR system, we are the company to turn to for all your telephony needs.
Our Customer Service Speaks Volumes
When your students call into your phone system, they're looking for specific information. Routing them to the right department in as few steps as possible requires a menu tree that's been carefully organized for maximum efficiency. Worldly Voices can provide guidance in organizing your voice prompts. We can also review your manuscript or provide sample scripts so you can see how others have organized their menu selections. But that's just the beginning of how we go above and beyond when it comes to IVR recordings for colleges and universities. We'll also:
Record all of your audio files at our professional studio in Nashville
Optimize your recordings for their intended platform – landline, cellular, online, etc.
Deliver them in the non-proprietary format of your choice
Charge by the prompt rather than the hour, so you'll never have to pay for unused studio time
What's more, we can provide certified translations services in all of the world's most-spoken languages, an important consideration for institutions with a high percentage of international students.
If you're in need of IVR recordings for your university, contact Worldly Voices today and speak with one of our friendly representatives. When it comes to professional voice recording services, we're always at the head of the class.