Professional Medical E-Learning Voiceovers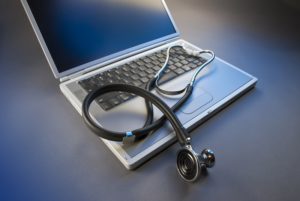 With new innovations and discoveries being made every day, the field of medicine is extremely fluid and ever-changing. Keeping up with the latest advancements requires medical professionals to continue their education throughout their careers. In recent years, e-learning courses have become an important tool in this process for both new students and experienced veterans. The convenience of being able to sit in front of a computer and control the rate of information – pausing when necessary to take notes or rewinding to listen to important points or concepts – has been shown to enhance the learning process. Clear and articulate voiceovers are an important part of medical e-learning courses, and at Worldly Voices, we have a pool of talented professionals with years of experience voicing a wide range of projects for healthcare providers. If you are in need of medical e-learning voiceovers, our staff will work with you throughout every step of your project to ensure it achieves all of your education goals.
Words to the Wise
No matter what sort of narration you'd like to incorporate into your coursework, our voice professionals are up to the task. Whether adding explanatory details to the on-screen information, summarizing text, providing image descriptions, or simply reading passages verbatim, your words will be expressed engagingly and with impeccable syntax, diction, and enunciation. But that's just the beginning of the benefits you can expect when you partner with Worldly Voices. Our services also include:
An optional review of your script to provide an additional layer of quality assurance
Professional voice recordings produced at our studio in Nashville, so you can rest assured they'll be of the highest quality
Your audio files delivered in the non-proprietary format of your choice
And, if you need your medical e-learning voiceovers recorded in additional languages, we can provide certified translation services for Spanish, Hindi, French, Arabic, and many others. We also have extensive experience providing a wide range of other voice recording services for healthcare providers, including IVR prompts, on-hold messages, and multimedia productions.
Make sure the voice in your medical e-learning courses is a true asset to the learning experience. Contact Worldly Voices today to speak with one of our representatives. You can also upload your script here for a free quote.