Professionally Recorded IVR Prompts for Dental Practices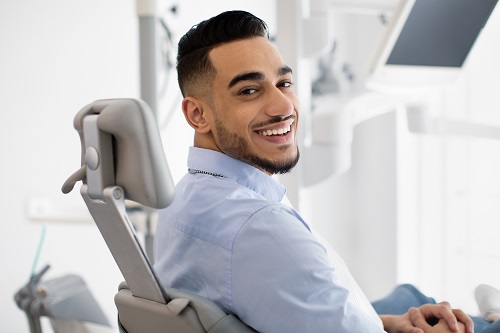 You don't have to be a large dental practice to need an automated call center. These telephone systems can help facilitate a more smoothly running office by routing calls to prerecorded messages for commonly asked general questions such as hours of operation, location, accepted insurances, and specific services offered. This relieves office staff from the need to answer these inquiries themselves, thus improving efficiency and customer satisfaction. Of course, setting up and maintaining a robust auto attendant requires more than downloading some software and having a receptionist record a few basic instructions. Interactive Voice Response (IVR) prompts for dental practices should be well thought out, articulate, and delivered with a level of professionalism callers expect from a reputable business. At Worldly Voices, we've recorded well over 1 million IVR prompts for a wide range of clients, including dental practices large and small. And we're just getting started!
We Give Our Clients a Good Reason to Show Their Pearly Whites
When you turn to Worldly Voices for your voice recording needs, you can rest assured our friendly and responsive staff will work closely with you to ensure your experience with us is productive and stress-free. We do this by:
Offering prompt turnaround times
Pricing by the prompt rather than the hour, so you'll never have to pay for unused studio time
Providing feedback upon request on the prompts you've written
Recording all of our IVR prompts for dental practices at our professional studio
Optimizing your audio files for their intended platforms (landline, cellular, internet, etc.) and delivering them in the non-proprietary format of your choice
We can also provide guidance on organizing your menu tree and even translate your prompts into Spanish, Mandarin, and many other languages so you'll be able to communicate effectively with patients across multi-lingual communities. With extensive expertise in all of the most popular automated phone systems, including those manufactured by RingCentral, Altigen, Pronexus, and Cisco, you can be confident your audio files will seamlessly integrate into your call center.
If you're ready to join the ever-growing list of businesses that have turned to Worldly Voices to record IVR prompts for dental practices, reach out to us today. And if you already have a script you're happy with, you can upload it here for a complimentary price quote.