Certified Translation and Recording Services for Doctors' Offices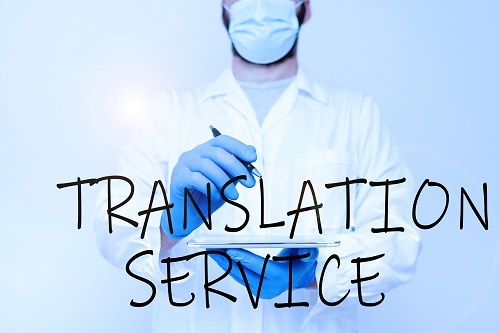 If your doctor's office serves a multilingual community, you already know how important it is to have members on your staff who can speak to patients in the language they are most comfortable with. Of course, interpersonal conversations are only one part of patient/doctor interactions. Non-direct communications also play an important—even vital—role in the pursuit of good health for all those who have entrusted their care to you. Whether it's a video on your website, an in-office display, or your automated phone system, multilingual options are more than a courtesy. They're an obligation. At Worldly Voices, we've been providing our clients with the voice recording services they need to communicate effectively with their audience, whether they are customers, students, or patients. Our certified translation services for doctors' offices will ensure your messages are heard loud and clear by everyone who listens to them.
Overcoming Language Barriers Is One of Our Specialties
When you turn to Worldly Voices to provide certified translation and recording services for your doctor's office, you can rest assured your experience with us will be professional and productive. We'll work with you every step of the way to streamline the process and make sure your script is as polished as possible when it's time to record. We can do this in three ways:
You provide your script in English, and we'll do all the work of translating it. Worldly Voices uses certified translators to ensure its accuracy is flawless.
You provide your own translation and request a review. Our team will look it over and, if necessary, offer suggestions on ways to improve it.
If you're happy with your translation and want to move straight to the recording stage, we'll produce your audio files, optimize them for their intended platform, and deliver them in the non-propriety format of your choice.
We only use native speakers for all of our recordings, so you can rest assured your audience will hear an articulate, warm, and accent-free voice. This is particularly important when delivering medical information, which is often filled with specific and sometimes very technical language.
The road to good health can be filled with potential obstacles. A language barrier shouldn't be one of them. Reach out to Worldly Voices today to learn more about our certified translation services for doctors' offices.