Voiceover Services for Doctors' Offices and Multimedia Productions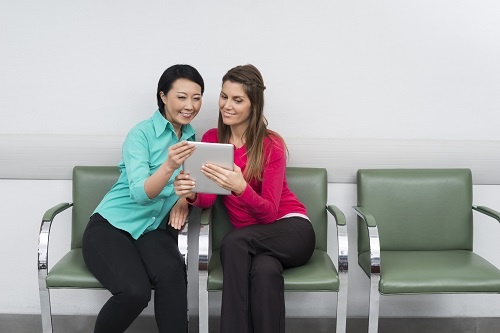 One-on-one conversations are a primary means of communication between healthcare professionals and their patients, but they're not the only ones. Many doctors' offices have turned their lobbies into opportunities for education by having multimedia presentations playing on monitors throughout the room. And one of the most important elements of these presentations is their narration. Clear, friendly, and inviting voiceovers combined with graphics, typography, and other visual components can create a compelling presentation that keeps viewers engaged, increasing the likelihood that the information provided will be retained.
At Worldly Voices, we have decades of experience providing voiceover services for doctors' offices and other medical professionals. Whether you need narration for an in-office display, a PowerPoint presentation, a medical training video, or an e-learning seminar, we can provide the services you need to create a truly memorable production.
Just What the Doctor Ordered
For more than a quarter-century, Worldly Voices has been the company to turn to for professionally recorded voiceovers. Our friendly staff works closely with clients to ensure their projects are completed to their total satisfaction. Our voiceover services for doctors' offices include:
Prompt turnarounds and competitive pricing
A pool of seasoned voice talents to choose from
All recordings made at our professional studio
Audio files optimized for their intended platforms and delivered in the non-proprietary format of your choice
Worldly Voices also offers certified translation services. For an additional fee, we can translate your narration into any of the world's most-spoken languages. We only use native speakers, so you can rest assured your voiceover will be articulate and error-free. We'll also be happy to look over the script you've written if you'd like an extra set of eyes on your work. Having polished narration goes a long way toward making sure you don't have to book additional studio time to make changes.
To learn more about our voiceover services for doctors' offices, reach out to Worldly Voices today. We can provide additional voice recording services for interactive voice response (IVR) prompts, on-hold messages, and after-hour greetings.