Professionally Recorded IVR Prompts for Hospitals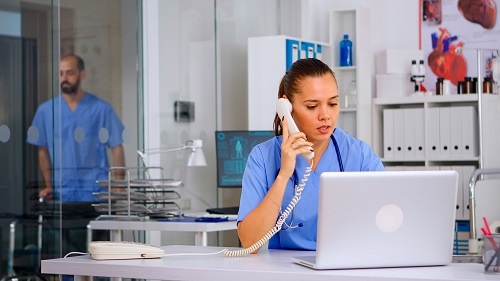 When patients call a hospital, the last thing they want is to get lost in a labyrinthine automated phone system that shuffles them from one department to another in a mystifying series of misdirects. And yet, that's an all-too-common experience with poorly organized or under-optimized call centers that aren't capable of handling the volume or variety of the calls they receive. As hospitals expand and diversify, their auto attendants must do the same. But this can be a challenge, especially when a phone center's growth is a piecemeal process implemented by several different managers who may not be on the same page.
One way to avoid unnecessary confusion is to have a single dedicated team handle the process. An additional way is for that team to then reach out to Worldly Voices for professionally recorded audio files. We've recorded thousands of IVR prompts for hospitals large and small, and we're ready to put our expertise to work for you.
Top-Notch Recording Services That Are Never Phoned in
When you partner with Worldly Voices, we'll work closely with you throughout your project to ensure things go smoothly from start to finish. We understand that IVR prompts for hospital phone systems require a good deal of thought and careful planning. As part of our effort to provide unbeatable customer service, upon request, we'll be happy to offer feedback on the prompts you've written as well as suggestions on organizing your menu tree. Some of the other benefits we provide include:
Recording your IVR prompts at our professional studio, so you can rest assured they'll be of the highest quality
A pool of seasoned voice professionals to choose from
Charge-by-the-prompt rather than hourly pricing, so you'll never have to pay for unused studio time
Your audio files optimized for their intended platform (cellular, internet, landline) and delivered in the non-propriety format of your choice
We have extensive experience with all of the most popular automated phone systems, including those made by RingCentral (Zoom), Cisco, Altigen, and ShoreTel. We can even translate your prompts into any of the world's most-spoken languages.
To learn more about our expertise in recording IVR prompts for hospitals, reach out to Worldly Voices today. Together, we'll make sure your auto attendant always has a clean bill of health.