Professionally Recorded On-Hold Messages for Pharmacies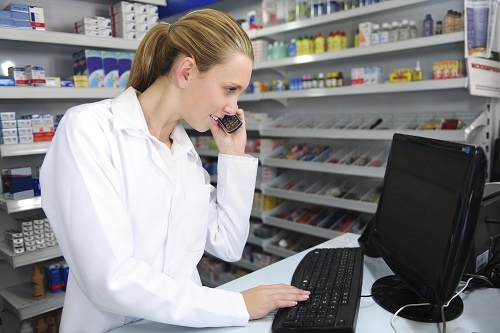 Being placed on hold is a fairly routine occurrence when calling a pharmacy. Questions and requests about prescriptions must often be referred to a physician before a response can be provided, necessitating a wait. While this delay may be annoying, it doesn't have to be a waste of time, for you or your customers. At Worldly Voices, we have a quarter-century worth of experience recording on-hold messages for pharmacies and other healthcare providers. We know that well-crafted, thoughtful on-hold messages can be exceptionally effective platforms for providing information on a wide range of topics, from healthy living tips to vaccine reminders. If you're looking for a voice recording company to provide professionally recorded messages for your pharmacy, our friendly and responsive staff is ready to get to work for you.
We're Committed to Making Your Call Center the Best it Can Be
When you reach out to Worldly Voices, you'll be enlisting the services of more than just a voice recording vendor. We'll be your partner throughout every step of the production. That means you'll have the opportunity to tap into our wealth of expertise as you fine-tune your script, organize your menu tree, and hammer out all the details needed to achieve your communication goals.
When it comes to on-hold messages for pharmacies we can:
Review your messages and offer feedback on tone, structure, and clarity
Provide sample scripts if you need a little inspiration
Translate and record your messages in any of the world's most-spoken languages for an additional fee
As with all of our voice recording services, your on-hold messages will be voiced by one of our seasoned talents, recorded at our professional studio, and delivered in the non-proprietary format of your choice. We can even provide guidance on how best to incorporate your new messages into your existing phone system.
Don't let your callers linger in limbo while they wait on hold. Reach out to Worldly Voices today to learn more about our on-hold messages for pharmacies. We can also record after-hour greetings, IVR prompts, and voiceovers for multimedia presentations!