On-Hold Messages for Automotive Dealerships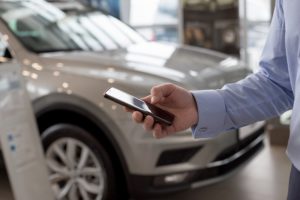 For automotive dealerships, recognizing advertising opportunities is vital for success. Billboards, television commercials, radio spots, and newspaper ads all play an important role in effective marketing. But let's face it, these methods are expensive and short-lived. They're also competing in a crowded arena where competitors are pushing their own inventories just as hard. If you're looking for an additional way to connect with both potential and existing customers, on-hold messages for automotive dealerships are among the most affordable and effective, providing a unique platform that has fewer time constraints than other audio-based advertisements and no competing messages from rival dealerships. At Worldly Voices, we can provide professionally recorded messages that will put the time your customers spend waiting for a representative to the best use possible.
We'll Never Steer You Wrong
When you turn to Worldly Voices, we'll work with you throughout your project to ensure it's completed on time, on budget, and to your complete satisfaction. We have a pool of extremely talented and experienced voice professionals, so you'll be able to find the perfect voice for your dealership. And your audio files will be recorded at our studio in Nashville, so you can rest assured they'll be of the very highest quality, free of hiss, distortions, or any other imperfection. What's more, if you'd like to add music to your on-hold message, we have a vast library of royalty-free instrumental compositions.
Just a few examples of on-hold messages we've recorded for automotive dealerships include:
Service department hours and locations
Sales announcements and special promotions
Information about fuel efficiency and safety ratings
New-model rollouts
Frequently asked questions
The latest industry awards and recognition
Financing options
Don't let your sales idle in neutral. Contact Worldly Voices today to learn more about our on-hold messages for automotive dealerships. We can also record prompts for your interactive voice response (IVR) system and provide certified translation services for all of the world's most-spoken languages.