On-Hold Messages for Banks and Credit Unions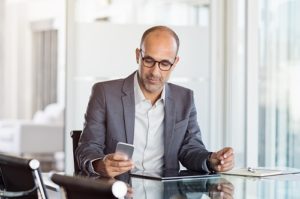 When customers call financial institutions, it's not to chit-chat about the weather. They're seeking information. While an interactive voice response (IVR) system is an efficient and convenient way to accomplish this, it's not intended to be a standalone resource. There are many instances where speaking to an actual person is necessary. Since the handoff between your IVR system and a representative isn't always instantaneous, this pause represents the biggest potential for dropped calls and customer frustration. That's why on-hold messages for banks and credit unions are so important. Don't leave your customers hanging as they wait on the line. At Worldly Voices, we can provide the recording services you need to keep them informed and engaged throughout their call.
Services You Can Count On
When you turn to Worldly Voices to record your on-hold messages, you'll be partnering with one of the most reputable and vetted companies in the industry. Our reputation for excellence is built upon our ongoing commitment to make every project as stress free and productive as possible. To this end, we will:
Provide a no-obligation price quote for completed scripts
Offer to review your work-in-progress and/or provide sample scripts for a little inspiration and guidance
Produce your on-hold messages at our professional voice recording studio in Nashville
Optimize your recordings for their intended platform, be it mobile phones, landlines, or online devices
Complete your project in a timely manner and deliver your audio files in the non-proprietary format of your choice
You'll be able to augment your on-hold messages with music from our library of royalty-free instrumentals. We'll also be happy to incorporate any music you've secured the rights to. And, if you need to communicate with non-English-speaking customers, we can provide certified translation services in any of the world's most-spoken languages.
Discover why so many banks and credit unions have turned to Worldly Voices for on-hold messages. Contact us today to speak with a representative or fill out our online form.