On-Hold Messages for E-Commerce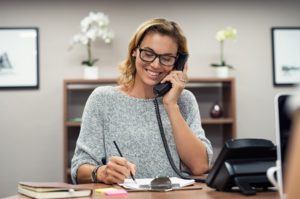 E-commerce isn't on a nine-to-five schedule. Today's consumers expect to be able to make their transactions 24 hours a day, seven days a week, 365 days a year. But while e-commerce is never closed for business, there are times when customers need more assistance than what an automated system can provide. That's why having a call center staffed with live operators is still a must for any business. Inevitably, however, there will be times when call volumes exceed the number of available operators. When that happens, on-hold waits become a necessity. It might seem like an inconvenience, but if handled thoughtfully and with finesse, this pause could become an opportunity to connect with callers on a deeper level. At Worldly Voices, we can record on-hold messages for e-commerce that will keep your callers engaged and informed as they wait to speak with a live representative.
Experienced, Reliable, Affordable
For more than two decades, we have been the go-to studio our clients have relied on for all their voice recording needs. We've worked with companies large and small in a variety of industries, from Fortune 500 retailers to mom-and-pop ice cream shops, national hotel chains to boutique bed-and-breakfasts. Our top priority is always your complete satisfaction. That's why, when you turn to Worldly Voices to produce on-hold messages for e-commerce, you can expect:
A high level of personalized attention, flexibility, and guidance
Some of the most competitive service rates in the industry
Top-notch audio recordings made at our studio in Nashville
A pool of exceptionally talented female and male voice professionals to choose from
Optional script reviews and sample on-hold scripts available upon request
In addition to recording your on-hold messages, we can also record prompts for your interactive voice response (IVR) system, voiceovers for multimedia productions, and even provide certified translation services in all of the world's most-spoken languages.
Don't give your callers the silent treatment as they wait on the line. Contact Worldly Voices today to learn more about why we're the smart choice when it comes to on-hold messages for e-commerce. Together, we'll make sure your information is heard loud and clear.