On-Hold Messages for Insurance Companies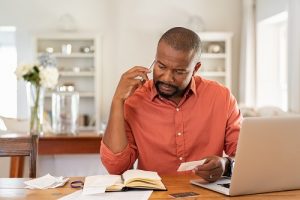 Insurance companies are the security blankets of adulthood. After all, it's no coincidence that their policies provide coverage for a wide array of products. The terminology is intended to provoke feelings of warmth, comfort, and protection. Those are the same feelings the best-regarded companies elicit when their customers reach out to them, either online, in person, or on the phone. At Worldly Voices, we understand that trust building between insurance providers and insurance seekers is based on two things: information and experience. The more customers understand about a provider and its policies, the more likely they are to view them in a favorable light. For insurance companies that want to keep their existing customers happy and entice new ones into the fold, on-hold messages are an invaluable tool. And Worldly Voices is the company to turn to for voice productions that never disappoint.
Messages That Make an Impression
All of our on-hold messages for insurance companies are produced at our studio in Nashville, so you can rest assured they'll be of the very highest quality. You'll also be able to choose from our pool of experienced voice professionals. Click here to hear samples from a few of our most popular talents. If you already have a script that's ready to record, you can upload it here for a free price quote. We can also provide sample scripts for inspiration. Topics you may want to consider exploring in your on-hold messages include:
Homeowners policies
Auto policies
Life insurance options
Recent industry recognition and customer service awards
Information to have on hand in preparation for speaking to a representative
Company history
Features and options available through your website
The insurance industry is exceptionally competitive. The right on-hold messages will help you better connect with customers and explain how your business rises above the crowd. To learn more about what makes Worldly Voices the smart choice when it comes to on-hold messages for insurance companies, reach out to us today. We'll help make sure your callers always have something informative to listen to as they wait to speak with a live representative.