Professionally Recorded On-Hold Messages for Retailers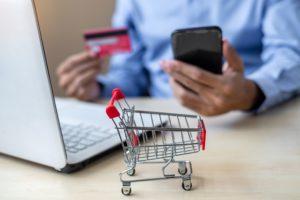 Effective communication is a must for retailers who want to keep their customers happy. Whether you're selling cars or canaries, easy access to information can make the difference between a fruitful interaction and a frustrating ordeal. While online venues have become increasingly popular over the last two decades, a robust call center is still an indispensable tool for connecting with your consumers. At Worldly Voices, we have more than 20 years' experience producing audio recordings for automated phone systems, from voice prompts to after-hours greetings. We've produced thousands of on-hold messages for retailers as well. Whether you're operating a mom-and-pop shop or a national chain of stores, we'll work with you to make your experience with us as stress free and productive as possible. And, with a pool of seasoned professionals to choose from, you can rest assured you'll find the perfect voice to bring your words to life.
What Sets Us Apart
One of the things that sets Worldly Voices apart from other voice recording studios is the level of personalized service we bring to every project. Our friendly and knowledgeable staff will work with you from day one to ensure your complete satisfaction with our services. All of our on-hold messages for retailers are recorded at our professional studio in Nashville to ensure that they're of the highest quality, free of hiss, distortions, and distractions of any type. If you have a script ready for recording, you can upload it here for a free estimate. If you're setting up an automated on-hold message for the first time, we'll be happy to provide a few sample scripts of how other retailers have crafted their on-hold messages. Other benefits you can expect from Worldly Voices include:
A library of royalty-free music at your disposal
A quick turnaround for your project
Audio files optimized for their intended platform and delivered in the non-proprietary format of your choice
The most competitive pricing in the market
A thorough familiarity with all of the most popular automated phone systems
For retailers, compelling on-hold messages are the best way to keep callers informed and engaged as they wait to speak with a live representative. Contact Worldly Voices today to get your project started. Your words will never sound better.