Worldly Voices Is the Company to Turn to for Pharmaceutical IVR Prompts and Other Voice Recording Services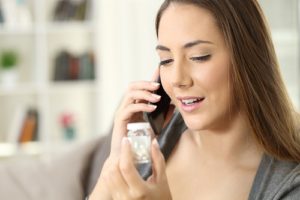 Pharmacies are by far the most visited healthcare facilities in the nation. One recent study found that nearly 70 percent of those surveyed went to a pharmacy at least once a month. They also have a tendency to be chronically understaffed, which makes having an interactive voice response (IVR) system a critical tool in providing patients and doctors with a convenient way to call-in or reorder prescriptions without having to wait to speak with a live representative. At Worldly Voices, we can help ensure your call center always provides easy access to the information your customers are seeking. Our services include professionally recorded pharmaceutical IVR prompts, after-hour greetings, on-hold messages, and more.
Partner With the Best
Whether you're setting up an IVR system for the first time, updating your current system, or expanding your telephone menu options, we'll make sure you achieve all your communication goals. When you turn to Worldly Voices for pharmaceutical IVR prompts and other voice recording services, you'll be partnering with one of the most experienced companies in the industry. We've worked extensively with all of the most popular IVR manufacturers in the nation, including:
ShoreTel
Mitel
Cisco (Broadworks)
Altigen
Pronexus
Vocantas
If you have a script you feel is ready for production, you can upload it here for a free estimate. If you'd like a little guidance, our team can review what you have and offer suggestions on ways to proceed. We can even provide examples of how other companies have organized their pharmaceutical IVR prompts. When your script is ready, we'll record your audio files at our professional studio in Nashville, optimize them for the platform they'll be accessed through, and deliver them in the non-proprietary format of your choice.
To learn more about what makes Worldly Voices the smart choice for your pharmacy's telephony needs, contact us today and speak with one of our friendly representatives. We may be IVR system experts, but when it comes to our voice recording services, we never phone it in.