Professional IVR Recordings for Real Estate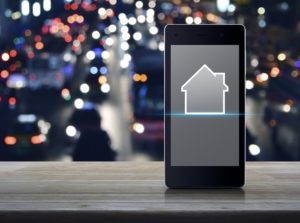 When potential homebuyers make the decision to call the phone number on a lawn sign, newspaper ad, or online site, it shows a level of interest that goes beyond casual curiosity. They've most likely driven by the house and walked the property. If they liked what they saw enough to reach out to a seller, they're already favorably disposed to the listing. That initial call is hopefully the first step on a journey that leads to a home purchase. Don't let a closing slip through your fingers because your interactive voice response (IVR) system wasn't up to the task. At Worldly Voices, we can produce professional IVR recordings for real estate companies that will provide the information callers need to quickly and efficiently achieve their objective, be it listening to a detailed description of the house and its unique features, leaving a callback request, or being directed to the specific Realtor® handling the listing they're inquiring about.
The Voice of Experience
For more than two decades, Worldly Voices has been the company to turn to for professional voice recording services. We have extensive experience with all of the most-popular IVR systems such as ShoreTel, Altigen, Vocantas, and many others. And with more than a million voice prompt recordings under our belt, we bring an unrivaled amount of experience and expertise to every project. Other advantages of partnering with Worldly Voices include:
A pool of seasoned male and female voice artists to choose from
Audio files recorded at our professional studio in Nashville
Affordable rates based on the number of prompts, not hours, so you'll never have to pay for unused studio time
Prompt completion of your project
We can also record on-hold messages, after-hours greetings, and narration for multimedia projects. And if you're setting up your IVR system for the first time, we can provide sample scripts and advice on how to organize your menu tree.
To learn more about our professional IVR recordings for real estate, contact Worldly Voices today. One of our friendly representatives will be happy to answer all your questions.