Professional Voice Recordings for Credit Card Companies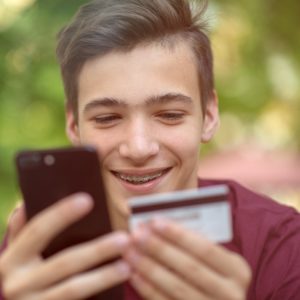 Although the death of physical money isn't looming in the near future, there's no denying that the use of bills and coins for transactions is in decline. With card readers at every gas pump, checkout counter, and vending machine, today's consumers are relying more and more on their debit and credit cards to make purchases. And with that increased use comes an increased need to keep the lines of communication open between the financial institutions that issue the cards and the customers who use them. One important way to do this is by having a robust and responsive call center. At Worldly Voices, we can provide professional voice recordings for credit card companies, banks, credit unions, and any other card provider. Whether you need to populate your menu tree with IVR prompts, record informative on-hold messages, layer narration over a multimedia presentation, or even translate your message into another language, you can be confident our team will work with you every step of the way to ensure your complete satisfaction.
With Worldly Voices, Success Is in the Cards
By providing our customers with an unparalleled level of personalized service, we've built a loyal clientele of companies that turn to us again and again for all their voice recording needs. We record all of our audio files at our studio in Nashville to ensure that they're always clear, crisp, and distortion free. And with a large pool of talented voice artists to choose from, you'll be sure to find one that will strike the perfect balance between professionalism and pleasantness. Click here to hear a few samples of their work.
In addition to debit and credit cards, we can also provide voice recording services for:
Gift cards
Fleet cards
Rechargeable cards
Reward cards
Stored-value cards
What's more, Worldly Voices offers some of the most competitive rates in the industry. And if you need guidance setting up your menu tree or feedback on your script, we'll be happy to help with both.
Reach out to us today and put our expertise to work for you. When it comes to professional voice recordings for credit card companies, we're always the smart choice.