Professional Voice Recordings for Hotels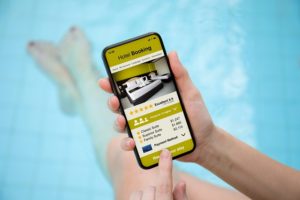 You've undoubtedly worked hard to make sure your website reflects your hotel in the best way possible. Virtual tours, glowing reviews, and links to nearby attractions all play a role in distinguishing your property from other hospitality options in your area. You may have also invested in glossy brochures and print ads in major travel publications. And let's not forget all the TLC you've poured into the property itself! From room décor to landscaping, lobby furnishings to poolside amenities, all are reflections of your commitment to excellence and your desire to give your guests the very best experience possible during their stay with you. With so much time, effort, and money invested in your business and its promotion, make sure your call center creates just as favorable an impression with visitors. For more than two decades, Worldly Voices has been the company to turn to for professional voice recordings for hotels. With a proven track record of success and a well-deserved reputation for providing an unparalleled level of personalized service, you can rest assured your production will be in the very best of hands.
The Key to Success
Whether you're a national chain, a boutique hotel, or a cozy bed-and-breakfast, we'll work closely with you throughout every step of your project. Our professional voice recordings for hotels include:
Prompts for interactive voice response (IVR) systems
On-hold messages and voicemail greetings
Voiceovers for multimedia promotional materials such as videos and PowerPoints
Certified translation services in all of the world's most-spoken languages
Your audio files will be recorded at our professional studio in Nashville. What's more, our voice talent is second-to-none. No matter which professional you choose, your words will be articulated with the utmost clarity, precision, and warmth.
If you're in need of professional voice recordings for your hotel, reach out to Worldly Voices today to learn more about our services. And if you have a script you're happy with, feel free to upload it here for a complimentary price quote. Working together, we'll ensure your phone system always makes a great impression with callers. After all, an inviting voice on the other end of the line is like a welcome mat for the ears!