Professional Voicemail Greetings for Car Dealerships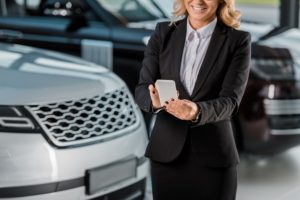 The road from first look to final purchase is usually long and winding for car buyers. Most consumers sign on the dotted line only after a lengthy period of research, test drives, and comparison shopping. In today's exceptionally competitive automotive market, one or two bumps along that journey may be enough to send a potential customer onto a competitor's lot. Automated call centers are an important tool in the marketing strategy of car dealerships, and professional voicemail greetings should be a part of any comprehensive and well-organized phone system.
At Worldly Voices, we understand the power of the spoken word in making a favorable impression with both new and existing customers. Callers want immediate reassurance that they've reached the right number and that their business is important to you. They also expect to be routed quickly to either a live representative or the specific information they're seeking. It can be challenging to craft messages that do this in a friendly, inviting, and efficient way, but with Worldly Voices as your partner, you'll always be in the driver's seat when it comes to your call center.
Our Voice Recording Services
All of our professional voicemail greetings for car dealerships are produced at our studio in Nashville, so you can be confident they'll be of the highest quality. What's more, you'll be able to choose from our experienced pool of voice talent. Click here to listen to a few. We'll also optimize your files for their intended platform before delivering them in the non-propriety format of your choice.
In addition to voicemail greetings, we can provide other voice recording services as well, including:
Voice prompts for your interactive voice response (IVR) system
On-hold messages
Voiceovers for multimedia presentations
Certified translation services
So why wait? If you're in need of voice recording services such as professional voicemail greetings for your car dealership, contact Worldly Voices today to get started on your project. Together, we'll give your callers the warm reception they deserve.