Professionally Recorded On-Hold Messages for Telecommunication Companies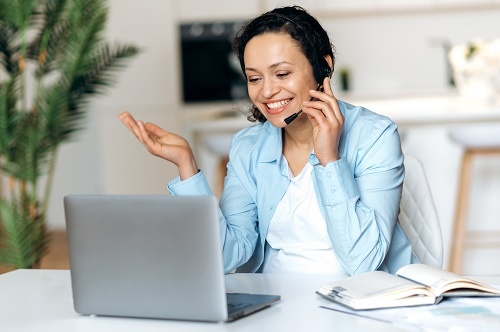 Is your call center optimized for success? Having a well-organized menu tree, precisely worded prompts, and thorough option choices all contribute to a superior auto attendant. But if you haven't given the same amount of thought and care to your on-hold messages, you're missing an important piece of the puzzle. At Worldly Voices, we specialize in helping companies create call centers that minimize waste and maximize customer satisfaction. We've worked with clients across a broad range of industries, including the telecommunications sector. Whether your services are delivered over the airwaves, via the internet, or across a phone line, we are the company to partner with for all your call center voice recording needs. Our on-hold messages for telecommunication companies are produced at our professional sound studio and articulated by your choice of voice talent from our pool of highly seasoned professionals. And with more than a quarter-century of experience in the industry, you can rest assured your project will be completed on time, within budget, and to your total satisfaction.
Turn a Wait Into a Win
What makes for a superior on-hold message? Minimal efforts such as looped apologies for the wait come off as little more than afterthoughts. And updates to how many people are in the queue ahead of a caller are little better. Because the industry is in a constant state of change, on-hold messages for telecommunication companies are opportunities to present updates on:
Service expansions
New office openings
Alternative contact methods
Special offers
How to report outages
Billing options
Industry recognition and awards
If you already have a completed script for your on-hold messages, you can upload them here for a free price quote. We'll also be happy to review your messages and offer feedback so they're as polished as possible before recording. And if your company serves a multi-lingual customer base, we can record your messages in any of the world's most-spoken languages. We only use native speakers to ensure perfect diction, pronunciation, and syntax. Worldly Voices also offers certified translation services if you don't have the resources to translate your messages in-house.
To learn more about our on-hold messages for telecommunication companies, reach out to Worldly Voices today. We'll do our part to make your call center the best it can be.