IVR Prompts for Transportation Companies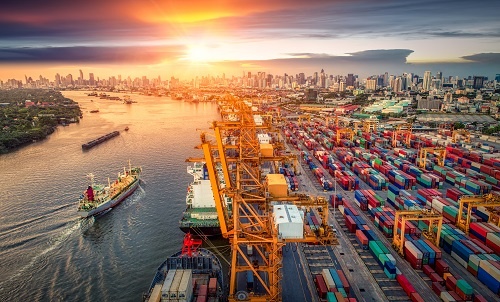 As anyone in the transportation industry knows, success relies on achieving the quickest deliveries possible without sacrificing reliability. It's a delicate balancing act. Even one unexpected delay can cause the entire system to fall behind. But while glitches are often unavoidable in the physical world of trains, planes, and automobiles, they don't have to be a part of your automated call center. At Worldly Voices, we understand the intricacies of auto attendants and how everything has to work together to ensure optimal efficiency. Interactive Voice Response (IVR) prompts are the shipping lanes of any system, guiding callers to their destinations in as few steps as possible.
At least, that's how it should work. But writing and organizing IVR prompts can be challenging, especially for transportation companies setting up a call center from scratch, switching over to a new system, or significantly expanding an existing one. Even for companies comfortable with the process, finding a reliable voice recording studio to partner with can be frustrating. Here are a few qualities to look for that may make the decision a little easier:
Extensive Experience
With more than a quarter-century of experience in the industry, Worldly Voices is one of the most vetted voice recording companies in the nation. We have extensive expertise with all of the most popular auto attendant systems, including:
RingCentral (Zoom)
ShoreTel
Mitel
Cisco
Altigen
And many more
Exceptional Value
Our services are affordable, prompt, and tailored for your needs. You can count on us to complete your project quickly. What's more, unlike many other companies, we charge by the prompt rather than by the hour. What does that mean for you? You'll never have to pay for unused studio time!
Top-Notch Voice Talent
Every one of our voice professionals has an extensive portfolio and a proven track record of success. Follow this link to hear samples from some of our most popular talents. We also have a large retainer of foreign voice talents for our certified translation services. Using only native speakers ensures your prompts will be precise, fluent, and free of error, no matter what language they're recorded in.
When you consider all we have to offer, we think you'll agree Worldly Voices is the smart choice when it comes to IVR prompts for transportation companies. Reach out to us today to get your project underway.