Voice Recording Services for Local Governments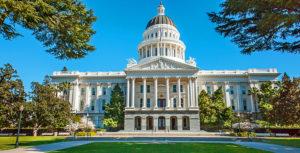 The primary responsibility of local governments is to provide its citizens with the services they need to lead happy and productive lives. To achieve this goal, municipalities must maintain an ongoing dialog with the people who are affected by the decisions they make. Easy access to information is a key component of fostering trust and bolstering the public's approval of how their city, town, or county is being run. Robust automated call centers, educational materials, and outreach programs are all vital links in this chain; and, at Worldly Voices, we can help ensure these lines of communication are always open, organized, and engaging. We offer a variety of voice recording services for local governments and can provide a high degree of personalized service tailored to your unique needs.
Our Reputation Speaks for Itself
With more than two decades of experience in the recording industry, Worldly Voices has a proven track record of success that's hard to match. We've worked with clients in both the public and private sectors – from hotels and hospitals to colleges and car dealerships – and we're ready to give voice to your words. Our services include recording:
Custom prompts for interactive voice response (IVR) systems
On-hold and after-hours messages
Narration for multimedia presentations
Mass notification alerts
You'll have a pool of extremely talented and seasoned voice professionals to choose from, so you'll have no problem finding the one that best represents your organization. What's more, your audio files will be recorded at our professional studio in Nashville and delivered to you in the non-proprietary format of your choice. We can even provide certified translation services for any of the world's most-spoken languages, allowing you to communicate effectively with listeners from all backgrounds.
To learn more about the voice recording services we can provide for local governments, contact Worldly Voices today. One of our friendly representatives will be happy to answer all your questions.