Professionally Recorded Auto-Attendant IVR Prompts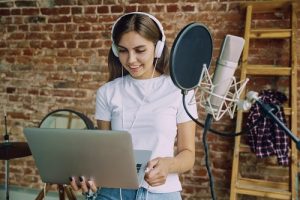 A well-designed website is one part of making your company's information quickly accessible to potential customers, but it serves mainly as an introduction to your business. For most people, the next step is to pick up the phone and give you a call. That's when the real process of converting the curious into customers begins. An auto attendant helps make this stage as efficient as possible by quickly directing callers to what they need, whether it's a prerecorded message, automated appointment scheduler, or speaking to a live representative. At Worldly Voices, we are the company to turn to for professionally recorded auto attendant IVR prompts. With more than two decades in the industry, we have the expertise to ensure your callers have the best experience possible when they reach out to you.
The Voice of Experience at Your Service
We've recorded well over a million auto-attendant IVR prompts for all of the most-used systems, including those manufactured by Altigen, Mitel, Cisco, and many more. If you already have an automated call center, we'll be happy to help you update or expand it with new recordings. If you're setting up your system for the first time, we can walk you through the process, providing as much guidance as you'd like. Other benefits of partnering with Worldly Voices for auto-attendant IVR prompts include:
A large pool of seasoned voice professionals to choose from
All audio files produced at our recording studio
Pricing by the prompt rather than the hour, so you never have to pay for unused studio time
Upon-request guidance for organizing your menu tree
What's more, your prompts will be optimized for their intended platform and delivered in the non-propriety format of your choice.
To learn more about professionally recorded auto attendant IVR prompts for your business, contact Worldly Voices today. And, if you already have a script you're happy with, you can upload it here for a free price quote.