The Company to Turn to for Auto Attendant Recordings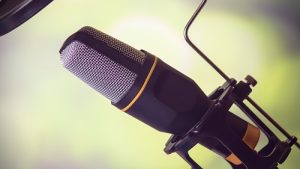 Communication is the lifeblood of your business. If existing customers can't easily reach you, they'll be less inclined to solicit your services in the future. Even worse, they may leave negative reviews online that tarnish your reputation. And if potential customers become frustrated in their efforts to find the information they're seeking, they can easily turn to one of your competitors. While a website is an important means of introducing your company, the majority of customers still prefer to take the next step by phone. Your employees will undoubtedly do their best to make sure as many calls as possible are answered promptly, but there will be times when this simply isn't possible, either because of call volume or because calls come in after hours. An automated call center provides a safety net to prevent possible leads from slipping through your grasp. Make sure the voice callers hear represents your business in the best way possible. At Worldly Voices, we can provide auto attendant recordings that will help ensure your customers have a pleasant and productive experience when they dial your company's number.
We'll Tailor Our Services to Your Needs
Worldly Voices may not be the biggest voice recording studio in the nation, but when it comes to personalized service, competitive pricing, and a commitment to do right by our clients, we set the standard. We'll work with you throughout every step of your project, from script development to voice selection. Your 100% satisfaction is always our top priority. But that's just the beginning of what makes Worldly Voices the smart choice for auto attendant recordings. We also:
Produce all projects at our voice recording studio, affording you the confidence that your files will be clear, distortion free, and optimized for their intended platform
Charge by the prompt rather than the hour, so you'll never have to pay for unused studio time
Offer assistance with organizing your menu tree to maximize efficiency and minimize the number of steps needed for callers to reach their destination
What's more, we can translate your auto attendant recordings into any of the world's most-spoken languages such as Spanish, Mandarin, Hindi, French, and many more.
To learn more about our voice recording services—including on-hold messages and voiceovers for multimedia presentations—reach out to Worldly Voices today.