On-Hold Messages for Auto Attendants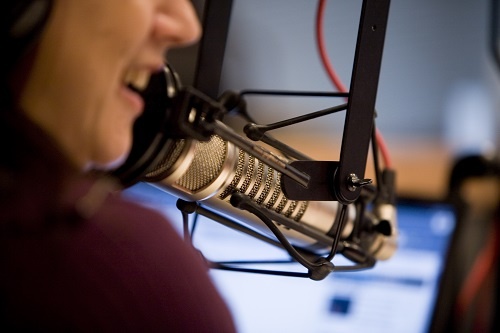 Auto attendants are the conduits through which your customers are routed to either a prerecorded message that provides the information they're seeking or a live representative for one-on-one support. Sometimes that process proceeds without delay. Other times it doesn't. When callers need to be placed on hold, it may be considered a nuisance by some, but it doesn't have to be a waste of time. In fact, thoughtful messages can serve as marketing avenues that will increase brand awareness and lay the groundwork for additional business transactions in the future. At Worldly Voices, we are the company to turn to for professionally produced on-hold messages for auto attendants. We've been in business for more than a quarter-century and recorded millions of audio files for customers in a wide range of industries, including education, retail, healthcare, financial, and insurance.
What Sets Us Apart
When you partner with Worldly Voices, you'll receive a high level of personalized service to ensure your project is completed on time, within budget, and to your complete satisfaction. All of our on-hold messages for auto attendants are recorded at our professional studio, so you can be confident they'll be of the highest quality, free of distortions and background noise. If you have a script you're happy with, you can upload it here for a free price quote. If your messages are a work-in-progress, we'll be happy to review what you have or offer suggestions on topics you may want to explore such as new products, company history, hours of operation, and recent industry awards.
Once your messages are finalized, you'll be able to choose one of our seasoned voice professionals to represent your business or organization. Other benefits of working with Worldly Voices include:
Highly completive pricing
Quick project completion
Our extensive experience with all of the most popular auto attendant systems
Files optimized for their intended platforms and delivered in the non-proprietary format of your choice
We can even translate and record your on-hold messages in any of the world's most-spoken languages, including Spanish, Portuguese, French, German, and Arabic, just to name a few.
If you're ready to take your phone system to the next level, reach out to Worldly Voices today to learn more about our on-hold messages for auto attendants. Together, we'll make sure your call center is never at a loss for words.