Voicemail Greetings for Auto Attendants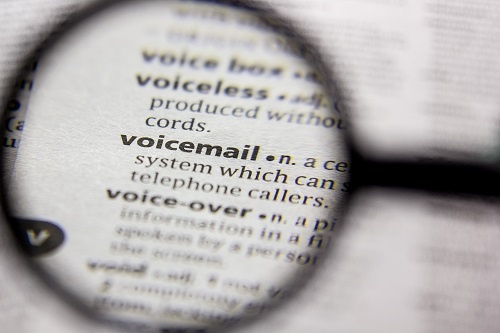 It starts with hello. That's usually the first word callers hear when they dial the number of a business or institution. Sometimes that "hello" is spoken by a live representative. Other times, by an auto attendant playing a prerecorded message. Either way, these initial contacts are the groundwork upon which a positive and productive relationship can be built. If they're done right. Training your staff to greet callers in a manner that reflects well on your company is your business. Creating well-crafted voicemail greetings for auto attendants is ours. For more than a quarter-century, Worldly Voices has been the company to turn to for professionally recorded messages that welcome callers and provide them with the guidance they need to find the information they're seeking as efficiently as possible.
Going Above and Beyond for Our Partners
When you reach out to Worldly Voices to record voicemail greetings for your auto attendant, you'll experience a level of personalized service that's hard to beat. Whether you're a seasoned veteran when it comes to interactive voice response (IVR) systems, or are setting up a system for the first time, we can provide the guidance you need to ensure your messages not only live up to your expectations, but to your callers' as well. That includes:
Offering sample scripts and critiques of your messages upon request
Employing a seasoned pool of voice professionals to choose from
Recording your voicemail greetings at our professional studio to ensure the highest audio quality
Optimizing your messages for their intended platform and delivering them in the non-propriety format of your choice
We can also translate and record your greetings in any of the world's most-spoken languages, including French, German, Spanish, and Hindi, just to name a few. We only use native speakers, so you can rest assured your messages will always be clear, precise, and articulate.
To learn more about what makes Worldly Voices the smart choice when it comes to voicemail greetings for auto attendants, reach out to us today. One of our friendly and knowledgeable team members will be happy to answer all of your questions.