Professionally Recorded IVR Prompts for Automated Phone Systems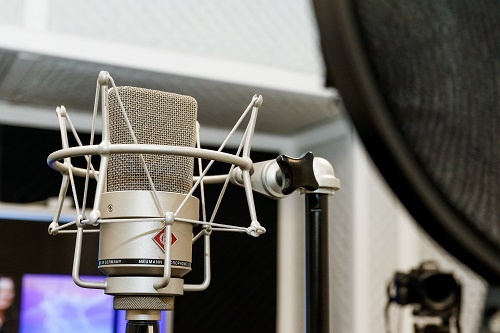 Automated phone systems have come a long way since they were first introduced in the 1970s. As the shift from rotary to touch-tone phones accelerated, so too did the scope and sophistication of auto attendants. Today's interactive voice response (IVR) systems are a marvel of integrated technologies that can handle a tremendous number of calls quickly and efficiently—if they're implemented thoughtfully and optimized for the specific needs of the companies that use them. IVR prompts for automated phone systems are the stepping stones that lead callers to the information they're seeking, but like any footholds, they have to be placed with care to avoid slipups.
At Worldly Voices, we have more than a quarter-century of experience recording IVR prompts for automated phone systems and can put our expertise to work for you. We've worked with companies and organizations large and small, providing an unparalleled level of personalized service to ensure every project is a complete success. Whether you're setting up an auto attendant for the first time, expanding an existing one, or switching to a new system, our friendly and responsive staff will be happy to work with you every step of the way to ensure your call center offers the best user experience possible.
What You Can Expect When Working With Us
Our exceptional customer service is only the first advantage you can expect when you partner with Worldly Voices for your telephony voice recording needs. We record all of our IVR prompts at our professional studio, so you can rest assured they'll be of the highest quality. We also optimize them for their intended platform (internet, cellular, landline, etc.) and deliver them in the non-proprietary format of your choice.  We have extensive experience with all of the most popular IVR systems, including:
RingCentral and Zoom
Vocantas
Altigen
Mitel
Cisco
ShoreTel
We can also translate and record your prompts in any of the world's most widely spoken languages such as Arabic, Hindi, Spanish, French Canadian, and many more. That means you'll always be able to effectively communicate with callers throughout your service area, even if it encompasses the entire planet!
To begin the process of recording your IVR prompts for automated phone systems, contact Worldly Voices today. And if you already have a script you're happy with, upload it here for a complimentary quote.