Voicemail Greetings for Automated Phone Systems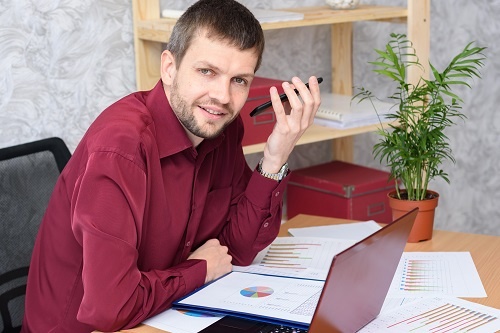 First impressions are important. That's true for prospective job applicants, new schools, open houses, and furniture, just to name a few. It's also true for automated phone systems. Voicemail greetings are a caller's first impression of your auto attendant, and a good initial message will get things started on a positive note and set the stage for a satisfying experience. A vague, confusing, or otherwise slipshod greeting, on the other hand, can reflect poorly on your call center and, by extension, your customer service.
At Worldly Voices, we are the go-to company when it comes to voicemail greetings for automated phone systems. With over a quarter-century of experience in the industry, we've recorded well over one million Interactive Voice Response (IVR) prompts, on-hold messages, voiceovers, and voicemail greetings for clients across a wide array of industries.
But don't let our extensive work history fool you. We're more than an impersonal assembly line stamping out audio files in an endless procession. Our friendly and responsive team will work with you throughout your project, providing the personalized attention necessary to ensure you're completely satisfied with our work.
We're Committed to Your Success
When you enlist Worldly Voices to record voicemail greetings for your automated phone system, you'll be able to tap into our vast expertise to help optimize your call center. In addition to our professional recording services, we can also:
Offer feedback on your scripts so they're studio-ready
Provide sample scripts upon request
Help you organize your menu tree to maximize efficiency
Optimize your audio files for their intended platform (mobile, landline, internet, etc.) and deliver them in the non-proprietary format of your choice
Translate and record your voicemail greeting in any of the world's most-spoken languages
You only get one chance to make a great first impression. When you turn to Worldly Voices to record voicemail greetings for your automated phone system, the first thing your callers will hear when they dial your number is a welcoming voice that entices and informs in equal measure. Reach out to us today to learn more.