Professional Voice Recording Services for Call Centers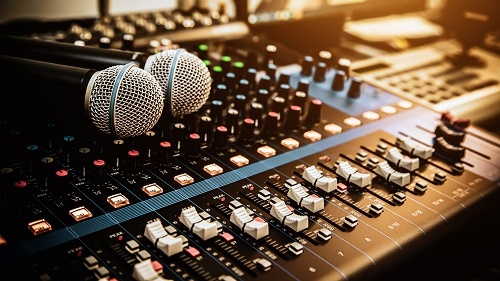 While your business or organization most likely has many methods of contact—from text messages to social media platforms—the centerpiece for most companies remains a phone call. There's no mystery here. Phone calls remain the easiest and most immediate way to establish a connection between service providers and their consumers. At least in theory. Unfortunately, immediacy doesn't necessarily imply efficiency. A caller can reach your call center in seconds, but what happens after that will determine if the experience is fruitful or frustrating. A well-organized system with thoughtful prompts and intuitive routing will guide callers to the information they're seeking in as few steps as possible. An inferior system filled with misdirection and dead ends will lead to irritation, frustration, and disappointment.
At Worldly Voices, we specialize in helping our partners fine-tune their auto attendants to provide the best possible experience for their customers. For more than a quarter-century, we have been providing voice recording services for call centers large and small. Whether you're a multi-national company doing business across the globe or a boutique haberdashery catering to a niche clientele, we can work with you to create the perfect IVR prompts, messages, and greetings for your phone system.
Setting the Bar for Personalized Service
Worldly Voices offers an unrivaled level of personalized service that starts from the moment you reach out to us and continues to the completion of your project. Although we don't write scripts, our staff can offer guidance during the production process. This may include:
Providing sample scripts for inspiration
A review of your script-in-progress
Advice on how best to organize your menu tree
Once you're happy with your script, you'll choose the perfect voice for your company from our pool of seasoned professionals. All audio files are recorded at our professional studio and optimized for their intended platform (mobile, landline, internet, etc.) and delivered in the non-proprietary format of your choice. What's more, for an additional fee we can translate your voice recordings into any of the world's most-spoken languages.
To learn more about our voice recording services for call centers, reach out to Worldly Voices today. You can also upload your script here for a free price quote.