Custom Phone Menu Prompts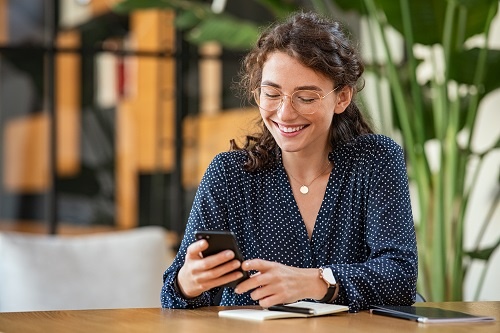 An automated phone system isn't like a piece of office furniture, rigid and fixed in place. For it to be effective it has to be flexible, constantly evolving, and adaptable. After all, the businesses and organizations that rely on auto attendants are also in a constant state of change and their phone systems have to keep pace. Custom phone menu prompts play a huge role in optimizing phone systems, and at Worldly Voices, we've recorded well over a million of them for clients large and small across a wide range of industries. With a quarter-century of experience in the industry, the breadth and depth of our expertise are hard to match. If you're ready to take your auto attendant to the next level with custom phone menu prompts, we're ready to provide the services you need to always communicate effectively with your callers, whether you're setting up a call center for the first time, expanding or updating an existing one, or switching to an entirely new system.
What You Can Expect When You Work With Us
When you partner with Worldly Voices, we'll work with you every step of the way to ensure your custom phone menu prompts meet all your expectations.
The Pre-Recording Process
Crafting custom phone menu prompts begins with planning out your menu tree. We can provide guidance on how best to organize your call center. Once you've written your prompts, we can offer feedback so you can get them just right before the recording session.
Recording
Your custom phone menu prompts will be recorded at our professional studio and voiced by your choice from our pool of seasoned voice talents. We'll then optimize your audio files for their intended platform and deliver them in the non-proprietary format of your choice.
Other Benefits
In addition to our collaborative partnership, Worldly Voices also has a price structure that charges by the prompt rather than the hour. That way, you never have to pay for unused studio time. And for an additional fee, we can also translate and record your prompts in any of the world's most-spoken languages.
Reach out to Worldly Voices today to learn more about why we're the smart choice for professionally recorded custom phone menu prompts.