Voice Recordings for Customer Service Centers That Will Engage and Inform Your Callers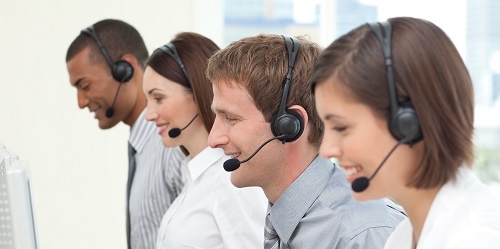 At Worldly Voices, we understand the importance of providing exceptional customer service that leaves a lasting impression. That's why we offer tailored voice recordings for customer service centers that create a friendly and personalized experience for your callers.
Customized Solutions for Your Unique Needs
We believe that every customer service center is unique, with its own set of requirements and goals. Whether you're a Fortune 500 company or a small boutique, we'll work closely with you to create IVR prompts, on-hold messages, and greetings that align with your brand and resonate with your callers.
From the moment you reach out to us, our dedicated team will work with you closely to bring your project to a successful conclusion. While we don't write scripts, we offer ample guidance during the production process. We can provide sample scripts for inspiration, review your script-in-progress, and advise on the best way to organize your menu tree. Our goal is to ensure that your voice recordings are not only professional but also reflect your company's personality and values.
Seasoned Professionals Delivering Outstanding Quality
When it comes to voice recordings for customer service centers, quality is paramount. That's why we have a trusted and experienced pool of voice talents, both male and female, who bring warmth, clarity, and professionalism to every recording. Our studio setting guarantees top-notch audio quality, free from any distracting background noise. We optimize the audio files for your intended platform, whether it's mobile, landline, or internet, to ensure seamless playback and an excellent caller experience.
Multilingual Capabilities for Global Reach
In today's global marketplace, catering to customers in their preferred language is essential. At Worldly Voices, we offer translation and voice prompt recording services in over 35 languages. Our certified translators and native speakers ensure accurate translations that maintain cultural nuances and authenticity. We also provide you with the opportunity to review and make changes to the translations before the recording session. With our multilingual capabilities, you can confidently serve your diverse customer base and deliver exceptional customer experiences.
Choose Worldly Voices for your voice recordings for customer service centers and elevate your callers' experience. Contact us today to learn more about our customized solutions and how we can help your business thrive.