English Language Voice Overs From Worldly Voices Will Help You Effectively Connect With Your Audience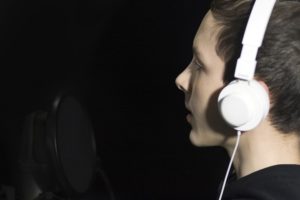 If you're looking for a company to provide English language voice overs, trust the professionals at Worldly Voices. With more than 20 years of experience in the voice-recording industry, we have the skills and expertise to guide you through every step of the production process. From your free price quote to the delivery of your audio files in the non-proprietary format of your choice, we go the extra mile to ensure your experience with us is pleasant, productive, and hassle free.
A State-of-the-Art Studio and Top-Notch Voice Talent
Having successfully completed thousands of projects, Worldly Voices has earned a loyal clientele of companies and organizations that turn to us again and again for all their voice over needs. We record all of our productions at our state-of-the-art studio in Nashville to ensure the highest level of quality control, and you'll love how your words sound when spoken by our talented voice actors.
Worldly Voices can provide English language voice overs for:
IVR systems – We have extensive experience with all of the most popular phone systems, including Mitel, Shoretel, Vocantas, Broadworks, and many others.
E-learning courses – Clear, articulate narration can enhance the learning experience by sharpening concentration and improving retention.
Training videos – Keep your viewers actively engaged with a compelling voice that holds their attention from start to finish.
Multimedia productions – The perfect complement to a PowerPoint presentation is a pleasant narrator to reinforce and summarize the information presented in charts and other graphics.
On-hold messages – Give your captive audience a reason to stay on the line. When listeners hear an engaging voice providing pertinent information, they're less likely to hang up during long waits.
What's more, we'll be happy to review your script and provide helpful feedback to ensure you get the most out of your studio session. And if you need voice overs in a language other than English, we can provide certified translation services using native speakers, so you'll be able to connect with listeners around the world.
To learn more about the custom voice recordings we can provide for your company or organization, contact Worldly Voices today. When it comes to effectively connecting with your target audience, you'll always be glad to hear our voice.