Worldly Voices Can Provide Professional IVR Message Recording Services for Companies Large and Small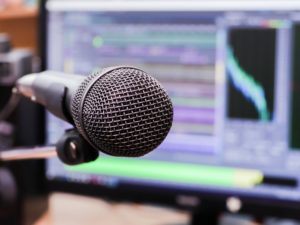 Although online activities have become a cornerstone for interactions between businesses and their customers, a call center is still a critical part of an effective communication network and a satisfying business/consumer relationship. An interactive voice response (IVR) system can allow callers to quickly and efficiently navigate to the information they need to achieve their objectives. The voice you choose to represent your company can go a long way in establishing a sense of trust and competence with customers. If you're looking for a recording studio to provide professional IVR message services, turn to the experts at Worldly Voices. We've worked with organizations large and small, from Fortune 500 companies and major municipalities to local retailers and new startups, and have extensive experience recording IVR message prompts for all of the most-used systems, including:
Shoretel
Mitel
Broadsoft (Broadworks)
Altigen
Pronexus
Vocantus
And many others
When you partner with Worldly Voices for your company's voice recording needs, we'll work with you to ensure your project progresses smoothly, meets your communication objectives, and fits your budget. All of your IVR message prompts will be produced at our studio in Nashville, so you can be confident they'll be of the highest quality. What's more, unlike most other voice recording companies we charge by the IVR message prompt, not the hour. That means you'll never have to pay for unused studio time. And, if you're setting up your system for the first time, we can provide sample scripts to show how other companies have organized their phone trees.
When it comes to expert IVR message services, hearing is believing. Contact us today to learn more about what makes us the smart choice for companies ready to take their call center to the next level. And, if you need to communicate with a global client base, we can provide certified translation services as part of your project.