IVR Recording Services From One of the Most Experienced Companies in the Industry – Worldly Voices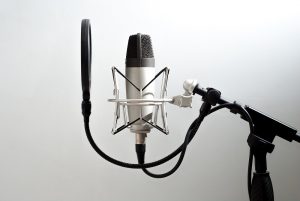 A company's first opportunity to make a good impression with callers is usually its interactive voice response (IVR) system. Be sure the voice that guides your customers through their navigation options is clear, articulate, and cheerful. At Worldly Voices, we have produced thousands of IVR recording projects for companies and organizations large and small. We have extensive experience with all of the most popular systems, including Altigen, Broadsoft, Mitel, Cisco, Pronexus, Shoretel, and more. Our wealth of knowledge allows us to provide invaluable guidance for businesses setting up an automated phone center for the first time. Worldly Voices' friendly and responsive staff can work with you to polish your script and review your prompts, reducing the possibility of having to book extra studio time to record additional material. What's more, unlike other IVR recording companies, we charge by the prompt, not the hour, so you'll never have to pay for unused studio time.
Exceptional Service From Start to Finish 
Of course, if you have a script you're happy with, we'll usher your project to completion quickly and to your total satisfaction. Our goal is to make the entire process as efficient and stress free as possible. To that end, we will:
Provide a pool of talented and seasoned voice-recording professionals to choose from, allowing you to select the perfect representative for your company
Offer sample IVR scripts upon request and suggest ways to optimize your phone tree to maximize efficiency
Record your audio files at our state-of-the-art studio in Nashville and deliver them in the non-propriety format of your choice
Complete your project in a timely manner, often in just a few days
Contact Worldly Voices today to learn more about our IVR recording services. Let's work together to give your callers a worthy reception every time they dial your company's number.