Professionally Recorded Phone Menu Prompts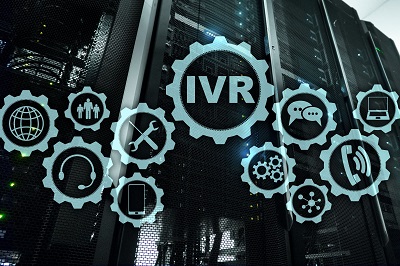 For auto attendants, phone menu prompts are either grease or Velcro. When they're thoughtful, informative, and well organized, they create a frictionless conduit that guides callers to the information they're seeking with minimal effort. If they're confusing, incomplete, or poorly planned, however, they can snag callers in a frustrating web of wrong turns and dead ends. Crafting great phone menu prompts is 50% science, 50% art, and 100% challenging!
Thankfully, when you turn to Worldly Voices for phone menu prompts, you'll be partnering with a company that has more than two decades of experience in the industry. We've recorded well over a million prompts for interactive voice response (IVR) systems of all kinds, including those manufactured by Vocantas, Altigen, Cisco, and many others. If you're setting up an automated call center for the first time, expanding or updating an existing one, or simply want a second opinion about the prompts you've scripted, you'll be able to tap into our extensive expertise. We'll be happy to provide all the guidance you need to ensure your callers have the best experience possible when they reach out to your company. We can also help you organize your menu tree for maximum efficiency.
Committed to Your Satisfaction
At Worldly Voices, our goal is to ensure every one of our clients is completely happy with our work. Offering collaborative advice upon request is just one part of that effort. Other benefits of partnering with Worldly Voices for phone menu prompts include:
Our pool of talented voice professionals, any of whom will articulate your words with precision and clarity
Studio-quality production values, so you can rest assured your recordings will be free of hiss, background noise, or any other distraction
All audio files optimized for their intended platforms (cellular, online, landline, etc.) and delivered in the non-proprietary format of your choice
Pricing by the prompt rather than by the hour, so you'll never have to pay for unused studio time
Reach out to us today to learn more about the advantages of turning to Worldly Voices for phone menu prompts. We'll be happy to answer all your questions. And if you already have a completed script, feel free to upload it here for a complimentary price quote!