Worldly Voices Can Provide Phone Prompts for a Wide Variety of IVR Systems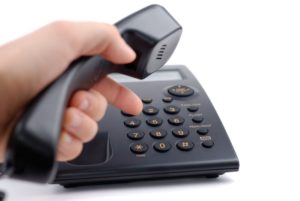 Phone prompts are the stepping stones of any interactive voice response (IVR) system, efficiently guiding callers to the information they need. Or at least they should be. Poorly thought-out prompts can leave callers stranded in midstream and unsure about how to proceed, which can lead to frustration and resentment. At Worldly Voices, we are experts when it comes to IVR recordings, with more than 20 years of experience providing phone prompts for all of the most popular systems, including Broadworks, Mitel, Shoretel, Vocantas, and many others. If your company is setting up its IVR system for the first time, partnering with an experienced voice recording studio is a great initial step toward the successful completion of your project.
Affordable Customized Recording Services
Whether your company is a boutique hotel or a Fortune 500 corporation, Worldly Voices can provide phone prompts that are clear, articulate, and reassuring. No project is too big or too small. Our pool of seasoned female and male voice talent will represent your organization in a personable, professional manner that will be an asset to your corporate image.
Our services also include:
Professional-grade recordings produced at our studio in Nashville, so you can be confident your audio files will be of the highest quality
Optional script review and feedback if we think pertinent information may be missing, thus minimizing the possibility of having to book additional studio time to record new phone prompts
Files optimized for platforms such as tablets, computers, cell phones, and landlines, then delivered in the non-proprietary format of your choice
Furthermore, at Worldly Voices we charge by the prompt, not the hour, so you'll never have to pay for unused studio time. It's just one more reason why we're the sound choice for professional voice recordings.
Other Services We Offer
Of course, our services don't end with IVR prompts. As one of the most veteran companies in the industry, Worldly Voices can handle all of your voice recording needs. Our other specialties include:
On-Hold and After-Hour Messages
Thoughtful, informative, and engaging on-hold and after-hour messages are a vital part of any automated call center. Our team can help you craft messages that are on-point, appealing, and above all, helpful. If you're looking for a little inspiration, we can send you sample scripts to see what other businesses like yours have done with their messaging. We also have an extensive library of royalty-free music you can incorporate into your production.
Voiceovers for Multimedia Presentations
A thriving business does not live by its phone system alone. Internal and company-to-company communication is also important, as are multimedia presentations on websites, tradeshow displays, and in-store touchscreen kiosks. Our voice talent can provide compelling narration for training videos, annual reports, PowerPoint presentations, and other direct-to-consumer promotional materials that could benefit from having a voiceover. We'll work with you to ensure you're 100% satisfied with our audio files and their seamless incorporation into your project.
Certified Translation Services
In today's increasingly multilingual environment, being able to transcend would-be language barriers is more important than ever. Worldly Voices can provide certified translation services for all of the world's most-spoken dialects, including French, German, Spanish, Mandarin, and Hindi. We only use native speakers for our recordings, so you can rest assured they'll be of the highest level of articulation, with impeccable syntax, diction, and pronunciation. What's more, if you need your script translated, we can do that for you and allow you to review it before any dialogue is recorded.
We're Ready to Record Your Audio Files
If you're ready to move forward on your project, contact Worldly Voices today. Already have a completed script you're happy with? Upload it here for a free price quote. Or, if you're just beginning your research, our friendly staff will be happy to answer to all your questions about our comprehensive audio production services.