Phone Surveys for Coronavirus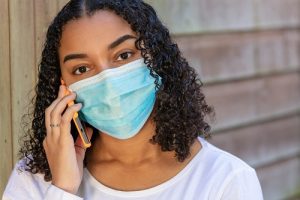 Businesses and institutions have always had to adapt to an ever-changing world to survive, and ideally to thrive. Some changes are incremental and predictable. You don't have to be psychic to know e-commerce is here to stay and devise strategies to take advantage of the potential benefits it offers. Other changes come out of the blue. No one could predict a global pandemic would, almost overnight, fundamentally change how we live and work. But now that it's happened, a myriad of new hurdles must be overcome to ensure the health of not only your company, but also your customers and employees. One such challenge is how to safely transition back to an office environment after employees have been working from home. Screening is a must to ensure only those free of Covid-19 return. At Worldly Voices, we can assist in this process by recording phone surveys for coronavirus evaluations. This automated system will allow employees to quickly and easily provide their health status so you can decide whether or not they're fit to return to the office.
Your Partner Through Good Times and Bad
During our 20+ years in the industry, Worldly Voices has built up an extensive and loyal clientele by proving prompt, affordable, and personalized services. Our staff will work with you every step of the way to help craft your automated phone surveys for coronavirus. We can:
Provide sample scripts so you know which questions to ask
Review your script-in-progress and provide suggestions when necessary
Help you organize your menu options and response messages
Provide certified translation services for Spanish-speaking employees
We can also record coronavirus phone surveys for doctors' offices, schools, and universities. When you're happy with your script, you'll be able to choose from our pool of talented voice professionals. Your audio files will then be recorded at our professional studio, so you can rest assured they'll be of the highest quality. We'll also optimize them for their intended platform and deliver them in the non-proprietary format of your choice.
To learn more about recording phone surveys for coronavirus screening, contact Worldly Voices today. We'll be happy to answer all your questions. Covid-19 may have taken the first swing, but together, we'll make sure your business is never on the ropes.