Professionally Recorded Automated Phone Surveys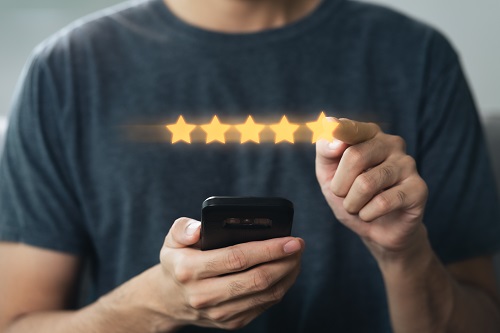 By providing a quick and convenient means for participants to offer valued feedback, automated phone surveys can be a powerful tool for businesses and organizations of all types. Whether it's to rate existing products and services, gain insights into customer demographics, gauge enthusiasm for potential new offerings, or compare current attitudes with earlier ones, interactive voice response (IVR) phone surveys are an affordable and effective way to keep your finger on the pulse of your customers.
Of course, just like any other customer-facing interaction, presentation matters. To maximize response levels, surveys need to be brief, specific, and easy to complete. Getting the questions and answer choices organized and precisely worded is the first part of survey optimization. The second part is finding the right voice to deliver those queries. And that's where Worldly Voices comes in. We've been providing voice recording services for automated phone surveys for more than a quarter-century. During that time, we've helped clients across a broad range of industries facilitate the smooth transfer of information back and forth between themselves and the people they serve.
Your Questions + Our Voice = Survey Supremacy
When you reach out to Worldly Voices for professionally recorded automated phone surveys, you'll be able to choose from our pool of experienced voice talents, all of whom have a proven track record of delivering crisp, articulate narration that's easily understood. Your audio files will be recorded at our professional studio and delivered in the non-proprietary format of your choice. Other benefits of partnering with Worldly Voices for automated phone surveys include:
Our extensive expertise with all major brands of automated phone systems, including those manufactured by Mitel, Cisco, Altigen, and many others
A price structure that charges by the prompt rather than the hour, so you'll never have to pay for unused studio time
Optional review of your survey script to ensure it's as polished as possible before the recording session
For an additional fee, we can also translate your automated phone survey into any of the world's most-spoken languages, including French Canadian, Japanese, Spanish, and Hindi.
If you're ready to move forward with an automated phone survey, contact Worldly Voices today. And if you have a script you're happy with, you can upload it here for a free price quote.