When it Comes to Phone System Voice Prompts, Worldly Voices has the Clear Advantage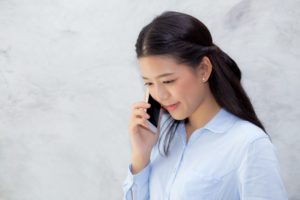 If your company is updating its interactive voice response (IVR) system or implementing one for the first time, partnering with a reputable studio for phone system voice prompts is critical to the success of your project. After more than 20 years in the industry, Worldly Voices has recorded prompts for large Fortune 500 companies and small business alike. Having successfully completed thousands of telephony projects, you can trust us to provide affordable, professional audio services that will satisfy all your communication needs.
Expertise With All of the Most Popular IVR Systems
Worldly Voices has extensive experience with all of the largest and most popular manufactures of IVR systems, so we'll be able to keep your project on track and progressing smoothly from beginning to end. Just a few of the systems we've created voice prompts for include:
ShoreTel
Mitel
Vocantas
Altigen
Pronexus
Cisco
Your phone system voice prompts will be recorded at Worldly Voices' studio in Nashville to guarantee high-quality audio recordings that are crisp, clear, and free of distractions such as background noise, hiss, and breath inhalations.
What's more, you'll be able to choose a voice that's perfect for your company. Our seasoned pool of female and male voice recording professionals will articulate your prompts in a friendly, reassuring manner. Furthermore, we can review your script if you'd like and identify any areas that may need further attention to ensure your phone tree routing is as efficient and thorough as possible. And, if you need to connect with customers around the globe, World Voices can provide certified translation services that will keep the lines of communication open, whether your callers speak Spanish, Hindi, Mandarin, Arabic, or any other of the world's most-spoken languages.
Other Phone System Services
Of course, a comprehensive phone system is more than just voice prompts. It must also be able to provide callers with a satisfying experience even when they reach out to your business outside its regular hours of operation or when they have to wait to speak with a representative. It can even be used proactively to deliver pre-recorded messages to potential customers without having to disturb them by answering or declining an incoming call.
On-hold messages
Once considered a necessary inconvenience where callers were left to dangle in a limbo of easy-listening instrumentals, on-hold waits are now regarded as opportunities to engage a captive audience. We'll work with you to craft on-hold messages that are informing, compelling, and even entertaining. If you already have a script ready for production, you can upload it here for a free price quote.
After-hour greetings
Life doesn't punch in at 9 a.m. and out at 5 p.m., and neither should your automated phone system. With today's always-on communication networks, your customers expect to get answers to their questions 24 hours a day, seven days a week. Thoughtful after-hour greetings can do just that by directly answering the most common queries and guiding callers to where they can find additional information regarding their specific requests.
Direct-to-voicemail marketing
Raising awareness of your goods and services to the people who would most likely be interested in purchasing them is the foundation of any successful marketing campaign. Worldly Voices can record direct-to-voicemail messages that will keep your existing and potential customers in the know about your latest specials, updated and expanded product lines, seasonal promotions, and much more.
Let Our Voice Speak for You!
When it comes to phone system voice prompts, make sure your callers get the message loud and clear. Contact Worldly Voices today to learn more about what makes us the smart choice for all your voiceover needs.