Professional Voice Recording Services for Your Phone System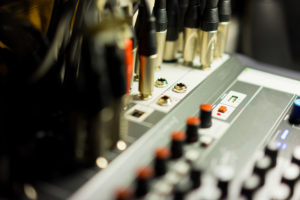 When customers dial into your call center, the voice they hear on the other end should represent your company in the best way possible. Clear and articulate prompts delivered in a pleasant, approachable manner reassure listeners that they're in good hands and will quickly be guided to the information or representative they need. If you're looking for a well-established and reputable company to provide professional voice recording services for your phone system, trust the experts at Worldly Voices. We have extensive experience with all of the most popular interactive voice response (IVR) systems in the nation, including those made by Altigen, Broadsoft, Mitel, ShoreTel, and Vocantas, just to name a few. What's more, we have a thorough understanding of call routing strategies, so if you're setting up your system for the first time, we can provide guidance on how to organize your phone tree to ensure maximum efficiency.
With decades of experience in the industry, we've recorded more than 2 million voice prompts for a wide variety of clients, from Fortune 500 corporations to corner drugstores. Whether you're adding onto an existing IVR system, updating timely information, or starting from scratch, no job is too complex for our staff. We'll work with you every step of the way to make sure your experience with us is exceptional from start to finish. We do this by:
Providing a free price quote
Offering sample scripts and script reviews
Producing your project at our professional recording studio in Nashville
Optimizing your audio files for their intended platform and delivering them in the non-proprietary format of your choice
Charging by the prompt rather than by the hour, so you'll never have to pay for unused studio time
What's more, we always strive to complete every project in a timely manner so you can move forward on implementing your new IVR system without undue delay. To learn more about the professional voice recording services we can provide for your phone system, contact one of our representatives today. At Worldly Voices, we're always here for our clients.