Custom Voice Recordings for Phone Systems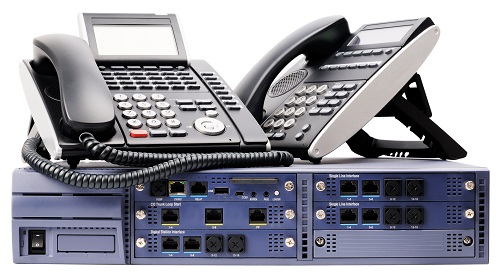 Whether you're a multinational juggernaut or a neighborhood pharmacy, customer communication is vital to success. While websites have become a large part of this equation, they are not intended to be standalone mediums. Go to the online site of any manufacturer or service provider and you'll find a phone number displayed somewhere on the page. It's only when these two complementary systems are fully optimized that businesses can achieve their growth potential and sustain a high customer satisfaction rating.
The use of automated phone systems has increased in tandem with websites, becoming an invaluable tool for businesses that can't allocate the personnel to personally field every call. But for these call centers to be a true asset to your business, they have to provide a pleasant and productive caller experience. At Worldly Voices, we have been providing voice recordings for phone systems for more than 20 years. This gives us a level of expertise that's hard to match, along with an in-depth understanding of what it takes to ensure your customers always achieve their goals when they dial your number.
The Voice of Experience
The best voice recordings for phone systems are thoughtful, articulate, informative, and inviting. It may sound like a tall order, but the staff at Worldly Voices will work with you to craft IVR prompts, on-hold messages, and after-hour greetings that are of the highest caliber. To this end we:
Produce all of our voice recording at our professional studio, so you can rest assured they'll be of the highest quality
Offer script review services, sample scripts, and suggestions on how to organize your menu tree for maximum efficiency
Optimize your audio files for their intended platforms (landline, cellular, online, etc.) and deliver them in the non-proprietary format of your choice
What's more, all of our voice professionals are seasoned veterans with long track records of success. No matter which one you choose, he or she will represent your business with the professional aplomb your callers expect.
Put Our Expertise to Work for You
If you're setting up an automated call center for the first time, it can be a little overwhelming. There are a lot of systems on the market, and each one has its own hardware and software. With decades of experience, the Worldly Voices team can help you throughout this process. We've worked extensively with all of the most popular options, including Cisco, Altigen, Pronexus, and RingCentral (Zoom). We'll do everything we can to make sure your audio files are incorporated into your auto attendant as quickly and easily as possible. We can also offer guidance if you're expanding an existing system or switching over to an entirely new one.
Overcoming Language Barriers
In addition to our other voice recording options, we also offer certified translation services. If your company or organization serves a multi-lingual community, it's not enough to cater to one demographic and hope the rest can enlist the services of a third party to help them through your call center prompts. Your competitors most likely aren't taking such an approach, and if you want to retain or grow market share, providing different language options for callers is an absolute must.
We only use native speakers to provide and record our translations. That's so we can ensure your messages remain clear and precise. It also guarantees that the voice talent reading your words is fluent and articulate. We provide translations for all of the world's most-spoken languages, including Spanish, French Canadian, Hindi, Mandarin, and many more. We can also provide proofing services if you already have your own translation. Consider this an extra level of quality control to verify your script is in the best shape possible before recording. After all, you don't want to discover at a later point that something is wrong and you have to book additional studio time to correct it!
Let's Do This
To learn more about our voice recordings for phone systems, reach out to Worldly Voices today. And if you already have a working script, feel free to upload it here for a complimentary price quote.