Professionally Recorded IVR Prompts for Phone Systems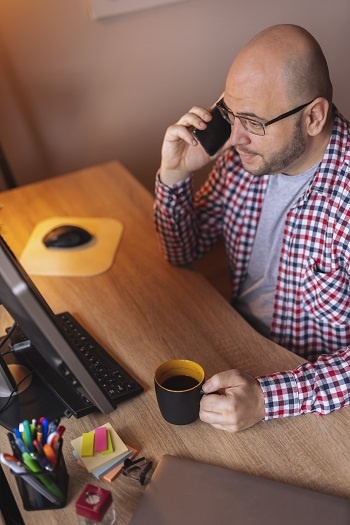 Customers have certain expectations when they call your business. They want to accomplish their objectives quickly and efficiently, whether it's booking an appointment, placing an order, requesting a service call, or just finding out your hours of operation. The fewer steps it takes to complete these tasks, the better the caller experience is.
Of course, efficiency can't be the result of limiting information. After all, a call center with too few menu options can be just as frustrating as one with too many. That's why carefully crafted IVR prompts for phone systems are so important. These prerecorded messages are your callers' guide to the information they're seeking. When they're good, they're a reflection of your professional standards. And when they're bad—they're a reflection of your professional standards.
At Worldly Voices, we have recorded over a million IVR prompts for phone systems of all types and have worked with clients large and small across a wide range of industries. As one of the most vetted and experienced voice recording studios in the industry, we offer an unbeatable level of expertise that doesn't come at the expense of personalized service.
Voice Recording Services Customized for You
We understand that every client's needs are unique when it comes to IVR prompts for phone systems. That's why our services are tailored to fit your specific requirements. These include:
Setting up an automated system for the first time – It can be a little intimidating getting your call center up and running. We can provide guidance on organizing your menu tree and offer feedback on the IVR prompts you've written.
Expanding an existing system – Your new prompts will be easy to integrate into your call center and provide an organic transition from old message to new. We can also re-record old prompts so your entire system is comprised of a single, unifying voice.
Switching to a new system – We have extensive experience with all of the most-popular IVR systems, so you can rest easy knowing you'll have a wellspring of knowledge to tap into should you need it.
To learn more about having Worldly Voices record IVR prompts for your automated phone system, reach out to us today. We'll help you find a voice that speaks volumes about your commitment to excellence.