Voice Prompt Recording Services That Are Second to None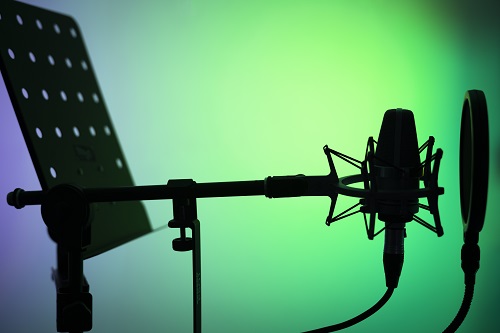 When callers dial into your auto attendant, it is often the first active engagement they're making with your company or organization. Even if they've visited your website or seen your advertising before dialing your number, those relatively passive experiences have only set the stage for possible future interactions. Once they decide to reach out to you, it's the responsibility of your call center to fulfill the expectations created by your public persona.
Optimizing your auto attendant to ensure every caller has the best experience possible involves a lot of careful planning, a dash of creativity, and the right voice to represent you. At Worldly Voices, we specialize in helping our clients get the most out of their automated call centers. Our voice prompt recording services are designed around your unique needs. Whether you're updating an existing auto attendant with new prompts, expanding your menu options, switching to an entirely new system, or setting up a call center for the first time, we'll tailor our voice prompt recording services to ensure your project is completed on time, within budget, and to your complete satisfaction.
Get the Most Out of Your Auto Attendant
With a quarter-century of experience in the voice recording industry, we've provided over a million voice prompts for all of the most-used systems, including those manufactured by:
RingCentral
ShoreTel
Mitel
Cisco
Altigen
Pronexus
Vocantas
Of course, our extensive recording expertise and personalized services are only two of the many advantages of partnering with Worldly Voices. We'll also record your voice prompts at our professional studio, so you can be confident they'll be of the highest quality. And unlike many other voice recording studios, we charge by the prompt rather than the hour, so you'll never have to pay for unused studio time. All of our voice talents are seasoned professionals with proven track records of excellence. We can even translate and record your voice prompts into any of the world's most-spoken languages.
For voice prompt recording services that are second to none, reach out to Worldly Voices today. We're ready to help you create a caller experience that will always reflect positively on your business or organization.