Professionally Recorded Voiceover Services for Telematics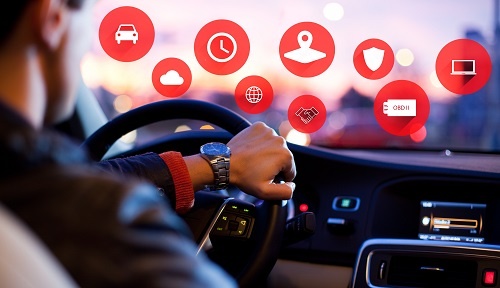 The transportation of people and goods from point A to point B has always required planning. Whether it's a large national shipping company delivering millions of packages daily or a mom deciding which order to pick up her kids after school, there's always some amount of logistics involved. Nowadays, this task often involves the use of telematics such as vehicle tracking and GPS systems that provide the guidance drivers need to get to their destinations as efficiently as possible. And the primary interface between device and driver is the human voice. At Worldly Voices, we can provide voiceover services for telematics that will help foster harmonious, hands-free interactions that minimize distractions while maximizing results. Our voice recording professionals all have proven track records of success in delivering clear, precise voice recordings that can be easily understood even when competing with road noise and backseat banter.
Expert Voice Recording Services Tailored to Your Needs
What sets Worldly Voices' voiceover services for telematics apart from other providers? Experience, for one. With more than a quarter-century of experience in the industry, we've recorded well over a million audio files for our clients, many of whom turn to us again and again for voice recording services. We also offer a level of personalized service that's hard to beat. From the moment you reach out to us, our friendly and knowledgeable staff will work with you throughout every stage of production to ensure you're 100% satisfied with the final results. What's more, we:
Can provide script reviews upon request to ensure your content is as polished as possible before the recording session
Charge by the prompt rather than the hour, so you'll never have to pay for unused studio time
Will complete your project in a timely manner
Record all of our audio files at our professional studio, so you can rest easy knowing your voiceovers will be of the highest quality
For an additional fee, Worldly Voices can also translate and record your prompts into any of the world's most-spoken languages, including Spanish, French, Mandarin, Hindi, and many more.
Don't make a wrong turn when it comes to voiceover services for telematics. Reach out to Worldly Voices today to get your project underway.