Telephone Voiceovers That Will Speak Volumes About Your Company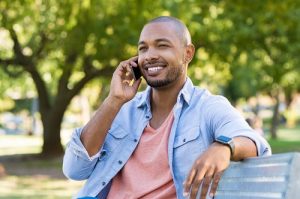 How many people speak for your company? Whether it's just a handful of representatives or an entire department, you've undoubtedly trained each and every one to represent your company in a manner that's consistent with your business ethos. Courteous, well-informed, helpful—these are the qualities you want from those speaking directly to your callers. But if you use an automated call center, there's another voice that represents your company just as much if not more, one that's always on duty 24 hours a day, seven days a week. Make sure your automated call center speaks in a voice that does your business just as much credit as your live representatives. At Worldly Voices, we have been providing professionally recorded telephone voiceovers for companies large and small in a wide range of industries, including health care, finance, retail, hospitality, and many more.
Why Worldly Voices Is the Right Call for Your Telephony Needs
With more than two decades of experience in the industry and a long list of satisfied clients—many of whom turn to us again and again for telephone voiceovers—we have an in-depth understanding of interactive voice response (IVR) systems. If you're setting up a call center for the first time, we can provide guidance in organizing your menu tree, offer feedback on your script-in-progress, and even provide examples of how other companies set up their IVR systems. Our telephone voiceover services include:
Voice prompts – We'll record all of your audio files at our Nashville studio, so you can be confident they'll be of the highest quality. And unlike other companies that charge by the hour, we charge by the prompt, so you'll never have to pay for unused studio time.
On-hold and after-hour messages – Well-crafted messages can be powerful tools in promoting your company and informing callers about all aspects of your company. And if you'd like to incorporate music into your messages, we have a library of royalty-free selections at your disposal.
Certified translations – Don't let language barriers come between you and your customers. We can provide certified translation services for all of the world's most-spoken tongues such as Spanish, French, Mandarin, and Hindi.
To learn more about our telephone voiceover services, contact Worldly Voices today. One of our team members will be happy to answer all of your questions.