IVR Prompts for Virtual Receptionists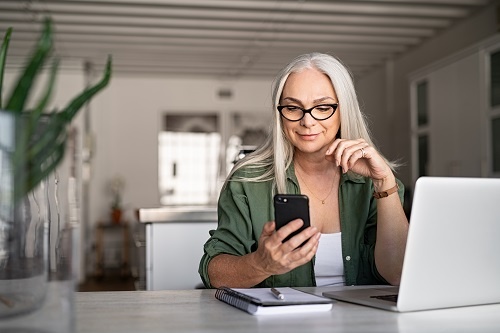 The difference between the number eight and the letter A may seem obvious, but say them aloud. Now say them as part of a sequence of letters and numbers. Without precise enunciation, it becomes difficult to tell one from the other. While this issue may seem overly academic in a conversation between two people, it becomes much more problematic when one of the participants is a prerecorded message. If your business relies on a virtual receptionist, having the right voice is critical, especially for institutions such as banks and credit card companies that use numbers and letters all the time in the information they provide.
At Worldly Voices, we have a pool of experienced voice professionals with a proven track record of success. Our voice talents excel at expressing themselves with the clarity necessary to ensure every word or number is perfectly understandable. It may seem fairly basic, but mastery of the fundamentals is one of the reasons why so many clients have turned to us to record IVR prompts for their virtual receptionists.
What Sets Us Apart
Of course, our voice talent is only the beginning of what makes Worldly Voices the smart choice when it comes to recording IVR prompts for virtual receptionists. We'll record your audio files at our professional studio, so you can be sure they'll be of the highest quality, free of hiss, distortions, breath inhalations, and any other distractions. What's more, we:
Charge by the IVR prompt rather than the hour, so you'll never have to pay for unused studio time
Offer personalized service and hands-on guidance throughout your project, including script reviews upon request
Have extensive expertise with all of the most-popular IVR systems
Optimize your audio files for their intended platform and deliver them in the non-proprietary format of your choice
Worldly Voices can also record on-hold and after-hours greetings for your call center. And if your customer base is multi-lingual, our certified translation services will allow you to communicate effectively in all of the world's most-spoken languages.
To learn more about why Worldly Voices should be at the top of your list when it comes to IVR prompts for virtual receptions, reach out to us today. And if you already have a script you're happy with, you can upload it here for a free price quote!