On-Hold Messages for Virtual Receptionists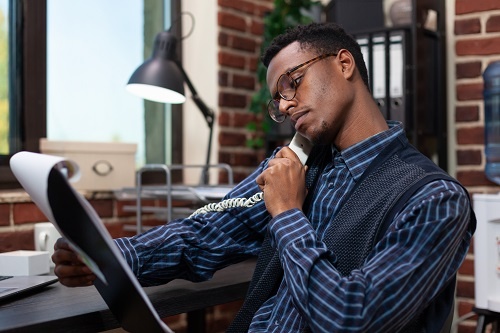 Can being placed on hold be a good thing?  While few would put the experience at the top of their list of fun activities, that doesn't mean it has to be an ordeal. Believe it or not, masterful on-hold messages can be thoughtful, informative, and—dare we say—even entertaining! At Worldly Voices, we've recorded more than our fair share of on-hold messages for virtual receptionists. That's not surprising considering our quarter-century of experience in the industry. During our years in business, we've acquired an in-depth understanding of what works and what doesn't when it comes to keeping callers engaged while they wait for a live representative. Bland instrumental music sandwiched between a looping apology for the wait only heightens the monotony and underlines the fact that a caller's time is being wasted, even if the delay is unavoidable. A selection of carefully crafted on-hold messages, on the other hand, can give callers a better sense of what your company or organization does, the markets it serves, and the products it offers.
Waiting Doesn't Have to Be the Hardest Part
Of course, scripting superlative messages can be a challenge even for the experienced. That's why, when you partner with Worldly Voices to record on-hold messages for your virtual receptionist, you'll be able to tap into our wealth of expertise throughout the production process. While writing the script is up to you, our staff will be happy to review your work-in-progress and offer feedback to ensure it's as polished and professional as possible before recording. We'll also:
Record your messages at our professional studio
Optimized them for their intended platform (landline, cellular, VoIP, etc.)
Deliver them in the non-proprietary format of your choice
What's more, we can translate your on-hold messages into any of the world's most-spoken languages. And with our pool of seasoned voice talents, you'll have no trouble finding the perfect representative for your business or organization.
For more information about our on-hold messages for virtual receptionists, reach out to Worldly Voices. One of our friendly team members will be happy to answer all your questions. And if you already have a script you're happy with, you can upload it here for a complimentary price quote.